Glasgow is a vibrant city where the fintech sector is growing at an unprecedented rate. With its International Financial Services District (IFSD) already a thriving centre for digital financial services, the city has been home for many years to technology centres for the biggest names in global finance with many growing their workforce and investing in new bespoke office space around the city centre.
Many large financial firms have established themselves in Glasgow including JP Morgan, Barclays, BNP Paribas, Morgan Stanley, Santander, Virgin Money, AXA and Zurich Insurance.
Glasgow's financial and business sector specialisms centre on asset management, investment operations, general insurance, shared services, business process outsourcing and legal services, and it is here that fintech companies are offering innovative alternatives to a range of traditional services. Glasgow's fintech community are innovating in key areas including banking, payment processing, and lending, by offering streamlined, user-focused products and services.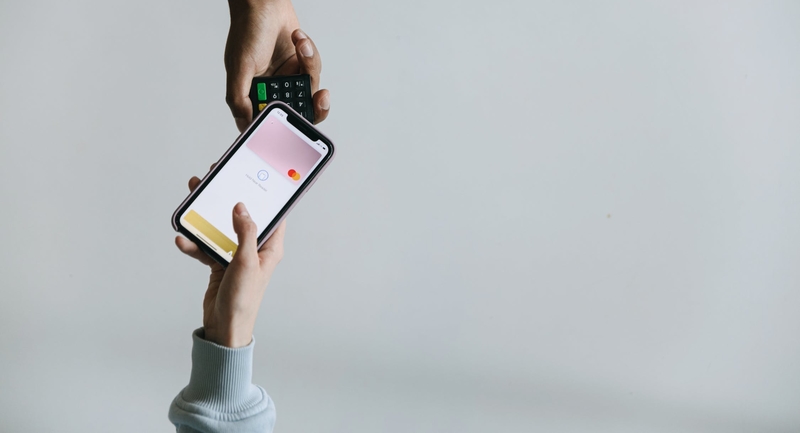 The city's highly skilled population and a growing start-up scene make Glasgow an ideal place for starting and developing a fintech business. Access to the very best talent pool with an established Financial and Business Services workforce in excess of 58,000 - over a quarter of the national complement. Almost 34,000 are employed in the digital technology sector alone, representing a collectve turnover of more than £1bn.
Since its inception, Glasgow's fintech ecosystem has grown to over 70 firms. As one of the UK's leading tech cities, Glasgow is an ideal location for fintech developers seeking to grow their business. The city has a strong cluster in dedicated technology operations for the financial sector with companies benefiting from a pool of high-quality computing science and software engineering graduates produced by city universities.
Robin Huggins, Director of Academy & Client Services, MBN Solutions:

"For access to talent, collaboration and innovation across a variety of industry sectors, MBN Solutions chose to locate our headquarters in Glasgow. The technology ecosystem in this city is second to none."
Collaboration is the key for success in fintech. The very nature of fintech business involves merging both worlds of finance and technology and solving challenges that cut across both. This has resulted in a growing community of Glasgow fintechs covering a broad range of specialisms including data/analytics, personal finance, regtech, payments, blockchain, insurance, investment platforms, cyber security, crypto currency and institutional tools.
Glasgow is…
the UK's third largest financial centre and ranks 52nd globally.
Glasgow is ranked no.1…
of the UK's 10 core cities for producing the highest number of Financial and Business and Tech graduates.
More than a quarter of Glasgow's top 100…
innovative technology firms are in Financial & Business Services, the highest proportion among the UK core cities.
Among the top 15 small European cities…
for the all-round size, scale and growth trajectory of its fintech ecosystem.
Ranked 4th as a Top Centre…
of AI expertise for the banking and financial services industry.
Ranked in the top 20 Smart Centres Index…
for technology and finance in terms of innovation support, creative intensity and delivery capability.
Regional Strengths
According to The Kalifa Review of UK fintech, Scotland hosts the third largest volume of fintech companies in the UK. Alongside this, Fintech Scotland has worked collaboratively to develop the Edinburgh to Glasgow corridor into a leading European cluster and one of the largest and most established clusters for financial technology firms across the UK.
The fintech cluster has benefited from a strong governance model which brought together a range of strategic partners including entrepreneurial firms, large FS institutions, global tech companies, public sector bodies, academia and regulators.
The number of Scottish fintech SMEs has increased by over 50% during the eighteen months of the pandemic with the FinTech Scotland entrepreneurial community growing from 119 in March 2020 to 181 in Sept 2021. This growth in innovative enterprises reflects the increase in demand for financial technologies as more and more of the economy and society adapts to a digital environment driven by the challenges of the pandemic.
The recently launched Global Open Finance Centre of Excellence (GOFCoE) is uniquely pioneering a data-based services organisation to provide innovation capability, research opportunities and talent programmes to develop the benefits of Open Finance, and other data, about consumers, businesses and citizens
Cluster Strengths
UK's 3rd Largest Financial Centre and in the top 100 globally
A thriving centre of UK financial technology
Strong cluster in dedicated technology operations for the financial sector
One of the UK's top three fastest-growing technology investment hubs
UK leader for fintech education, meetups and AI expertise
Close collaboration between government, industry & academia
Assets and Infrastructure
Glasgow's transformation from "workshop of the world" to leading fintech cluster is underlined by the reinvention of traditional locations now providing a home to a new breed of tech startups. These incubator and co-working spaces include The Whisky Bond, Clockwise, Skypark, The Garment Factory and Collabor8te.
Glasgow's International Financial Services District (IFSD) is a highly attractive, purpose built environment for financial and business services companies. Launched in 2001 by Glasgow City Council and Scottish Enterprise, the award winning IFSD was originally the catalyst for regenerating the Broomielaw and the west city centre area. Today, the District has expanded to cover a much wider area, crossing the River Clyde to accomodate the new Barclays Glasgow Campus.
A world-class fintech environment consisting of Glasgow's award-winning IFSD and numerous centres of excellence are supported by a robust collaboration of industry, academia and the public sector.
Glasgow felt like the right place where we could create a truly innovative company, the next Scottish unicorn.
— Gopal Hariharan, CEO and founder, BlackArrow
Glasgow has become a thriving centre of UK financial technology, making it an ideal place for us. Quite simply, Scotland has the right ecosystem to nurture a company like Previse.
— David Brown, co-founder and chief product officer at Previse
View full success story
Networks
Industry support
Ecosystem
As one of Scotlands strongest start-up sectors and since its inception, the national fintech ecosystem has grown from 26 firms to now over 200 (source: The Business of Cities) with Glasgow City Region representing around a third of that total. Glasgow, in particular, is also one of the UK's top three fastest-growing technology investment hubs, according to Tech Nation. Tech companies in Glasgow attracted over £100 million in venture capital investment during 2021, according to the UK Tech Ecosystem Update from Tech Nation, a network for ambitious tech entrepreneurs.
Company Focus
Data/Analytics
Institutional Tool
Investment Platform
Credit Analysis
Insurance
Payments
RegTech
Investment
Many fintech businesses rely on R&D credits as a valuable funding mechanism for innovation. Fintech businesses are being urged to engage with the recently launched government consultation which could bring the biggest reform of R&D credits since the SME scheme was introduced over 2 decades ago. This is especially important in Scotland where the number of fintech companies has grown from 26 (2018) to upwards of 155 in 2021.
Alba
In February 2021, the Scottish business bank launched with a £5m Series A funding round, in collaboration with Seismic Venture Partners. Headquartered in Scotland, Alba will be a new digital-first bank supporting small and medium-sized enterprises (SMEs) in Scotland and across the UK. Already backed by several Scottish business leaders, the challenger bank is based in Glasgow.
Bellrock
In 2020, Bellrock Technology both appointed a new chair and welcomed £1m of funding from its investors. The cash injection has allowed the firm to double its workforce to 16 as it works on the next version of its Lumen software. The platform speeds up data analytics to save costs and enable businesses to make more informed decision making.
Swipii
In 2020, Swipii secured funding of £1m into its cashback app and more recently raised over £750,000 through crowd funding. The £1m investment has been made by Scottish private equity company Par Equity, which is an existing investor in the business. Swipii aims to be the simplest way for consumers to earn cashback as they shop. Venture Capital in the company has been backed by LocalGlobe, Rocket Internet, Par Equity, and Kima Ventures.
Frog Systems
Glasgow-based tech start-up Frog Systems has raised £846,000 in a new funding round. Half a million pounds of the new fundraise came from majority shareholder Aldridge Capital while 85% of staff subscribed for shares for the first time. Frog Systems' digital approach, combining lived experience video with hyper-local support and resources on a single page to generate anonymised data that tracks wellbeing issues, is being used by a growing number of companies and communities across the UK.
Scotland hosts…
the third largest volume of fintech companies in the UK.
Tech companies in Glasgow attracted…
£43m in venture capital investment during 2020, up 156% from £16.8m in 2019.
Talent Pipeline
Glasgow City Region's universities are home to nearly 21,700 finance, business and administrative studies students, a pool from which nearly 8,000 graduates are produced each year.
With one of the youngest populations in Scotland and 52% educated to degree level, finding and retaining staff is easy. The city is also ranked top in the UK for retaining its graduates once they have completed their degrees (51%).
Glasgow is home to three of the UK's top business schools at the Universities of Strathclyde, Glasgow and Glasgow Caledonian. Both the University of Strathclyde and the University of Glasgow Business Schools are triple accredited; only 1% of business schools worldwide hold this distinction. The University of Glasgow and the University of Strathclyde have expertise in Machine Learning. There are also a range of undergraduate and postgraduate courses focused on Artificial Intelligence.
University of Strathclyde
A leading international technological university and one of the UK's top 20 research universities
Has designated Fintech as a strategic cluster and its Centre for Financial Regulation (CeFRI) is a leading centre of excellence in the field of Fintech
First in the UK to offer a Masters in Fintech and Policy and is expected to have the largest number of doctoral researchers in the subject anywhere in the UK and possibly the world
Its Strathclyde Business School (SBS) is a pioneering, internationally-renowned academic organisation with a reputation for research excellence and has held triple accreditation
Has already spun out more than 50 companies with annual sales exceeding £80m
University of Glasgow
Features within the world's top 1% of universities and 12th in the UK
Offers a postgrad MSc in Financial Technology
Its Adam Smith Business School is triple accredited
Glasgow Caledonian University
Partnered with IBM and CGI to offer work-based degree programmes
A Chartered Institute for Securities & Investment Centre of Excellence - the first specialising in financial services operations and risk, joining an exclusive group of just three universities outside London
Data Lab MSc
The Data Lab MSc student placement programme is a collaboration between The Data Lab and twelve Scottish universities, and in partnership with MBN Academy. The Data Lab and MBN Academy joined forces more than 5 years ago to help MSc students embark on data careers, now more than 350 students from across Scotland have been partnered with leading organisations. As a result, this is helping to shape the future of the nation's data science talent.
The Data Lab funds the MSc placement programme including tuition fees, allowing students from across the socio-economic spectrum to participate in the industry-wide placements. As part of the programme, MBN Academy provides employability and skills training to support students beyond their placements into their careers. The Scottish Funding Council are part funders of the Data Lab MSc Placement Programme and have also hosted several students themselves.
Glasgow's impressive talent pipeline is further supported by a range of digital skills academies including FDM Group and MBN Solutions to skill trainees for bespoke tech requirements.
Sector News
Read all the latest Fintech news in and around Scotland:
Events
Fintech Scotland co-ordinates and promotes a vibrant calendar of events including regular fintech events, meet-ups, and conferences as well as a yearly Fintech Festival. There are also cross sector events which demonstrate strong collaboration with other sectors/partners:
Key Team Contact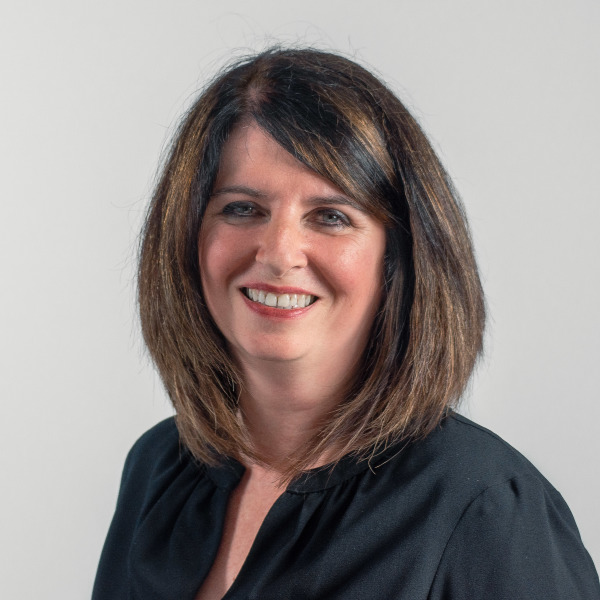 Key Team Contact
Jane Langan
Senior Investment Officer