Glasgow has the scale and capacity of infrastructure to access much wider markets and also achieve regional resilience.
An important node in the European airport network, Glasgow's international air connectivity is very high by global standards. Meanwhile, the cluster of national renewable energy groups in the region makes it a global leader in green energy sources. Glasgow is a gateway city, home to the UK's second busiest railway station outside of London. It is also a first adopter with the highest long-range IoT coverage and 3G/4G signal strength among UK core cities while driving the development of next generation 5G networks through the lion's share of active projects nationally.
Located on the River Clyde in west-central Scotland, Glasgow sits at the centre of Scotland's only metropolitan region.
With a population of 1.8m the Glasgow City Region is a key driver for both the Scottish and the UK economies. As a result, Glasgow benefits from a well-developed transportation network that ensures excellent access and connectivity. From Glasgow it is easy to do business in the UK, Europe and beyond.
Airport Connections to Glasgow…
15 mins
to Glasgow Airport
from Glasgow City Centre
45 mins
to Glasgow Prestwick Airport
from Glasgow City Centre
1 hour
to Edinburgh Airport
from Glasgow City Centre
Glasgow Airport
Glasgow is Scotland's principal long-haul airport as well as Scotland's largest charter hub.
Glasgow Airport serves more Scottish destinations than any other airport and is a key component of Scotland's transport infrastructure.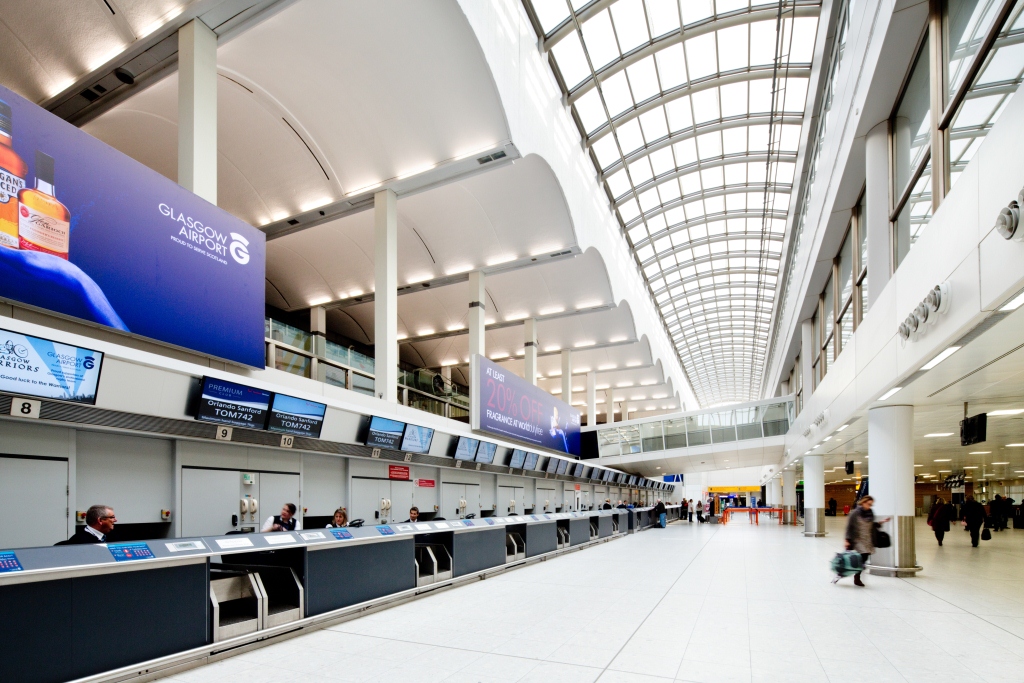 Destinations worldwide, include:
Canada
United States
The Caribbean
Europe
Asia
Middle East
The Gulf
100+
destinations worldwide
9.9m
passengers per year
(2019)
2 hour
flight times to most European destinations
1 hour
flight time to London
30+
daily flights to/from London 
Bus
Over £59m is being invested in new fully electric and zero emission vehicles by First Bus.
Over 20% of its fleet is now electric.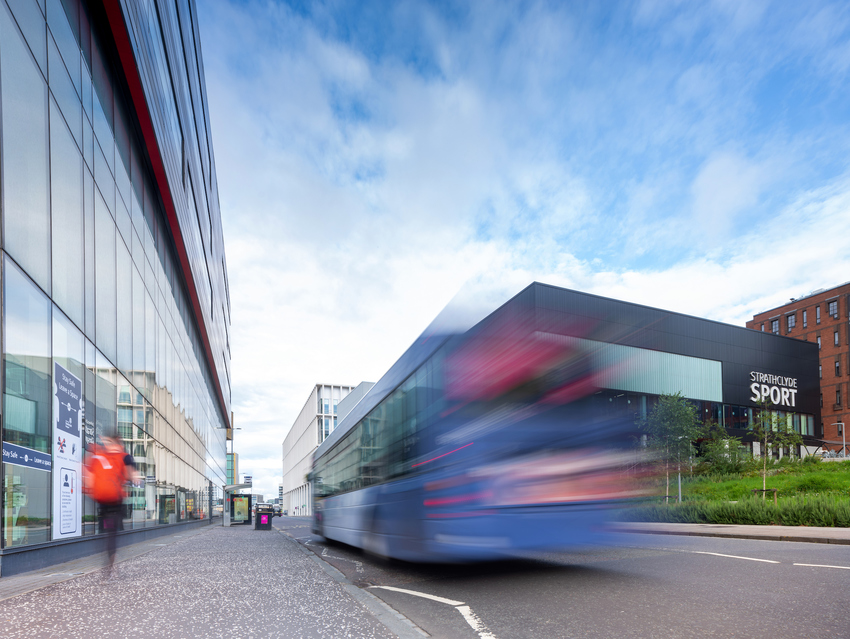 22
bus operators serve Glasgow City Centre
170
services running in and out of Glasgow
16m
passengers served every year
Subway
Glasgow's underground subway has recently undergone a £300m refurbishment.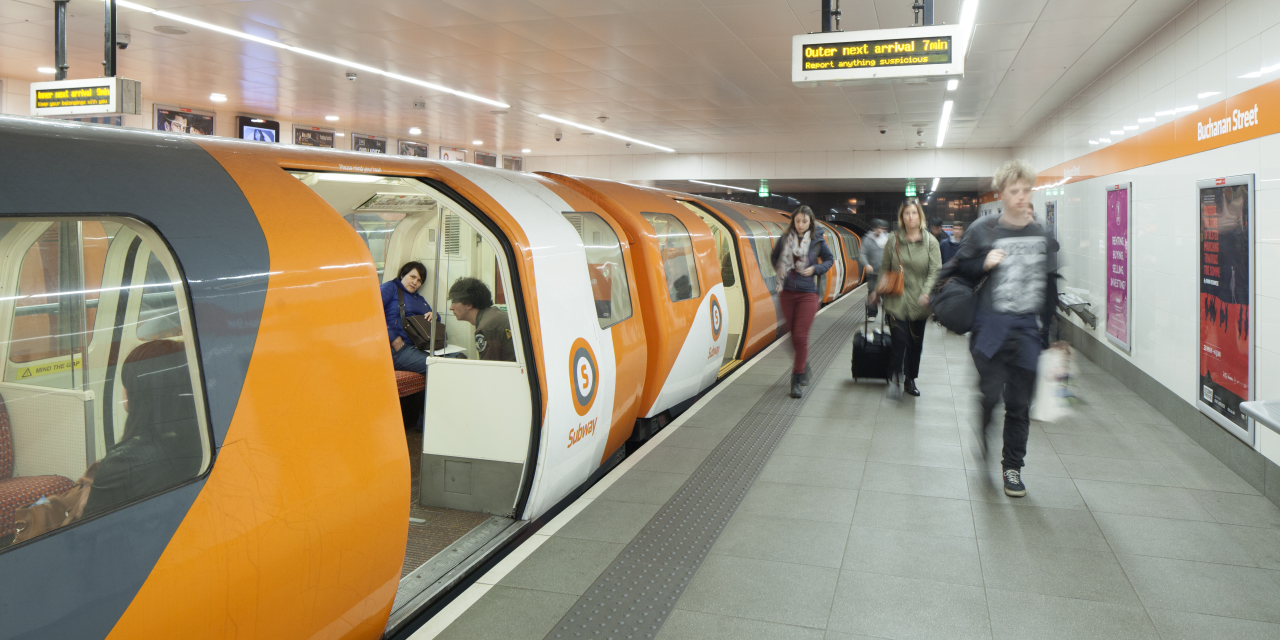 Peak times
trains every 4 minutes
Off-peak
trains every 10-12 minutes
Road
Scotland's trunk road and motorway network connects its cities, towns, airports and ports enabling the movement of people, goods and services.
The roads are well maintained and, in general, the traffic density is lighter than other parts of the UK. Glasgow is served by four motorway systems which efficiently connect the Glasgow City Region and beyond.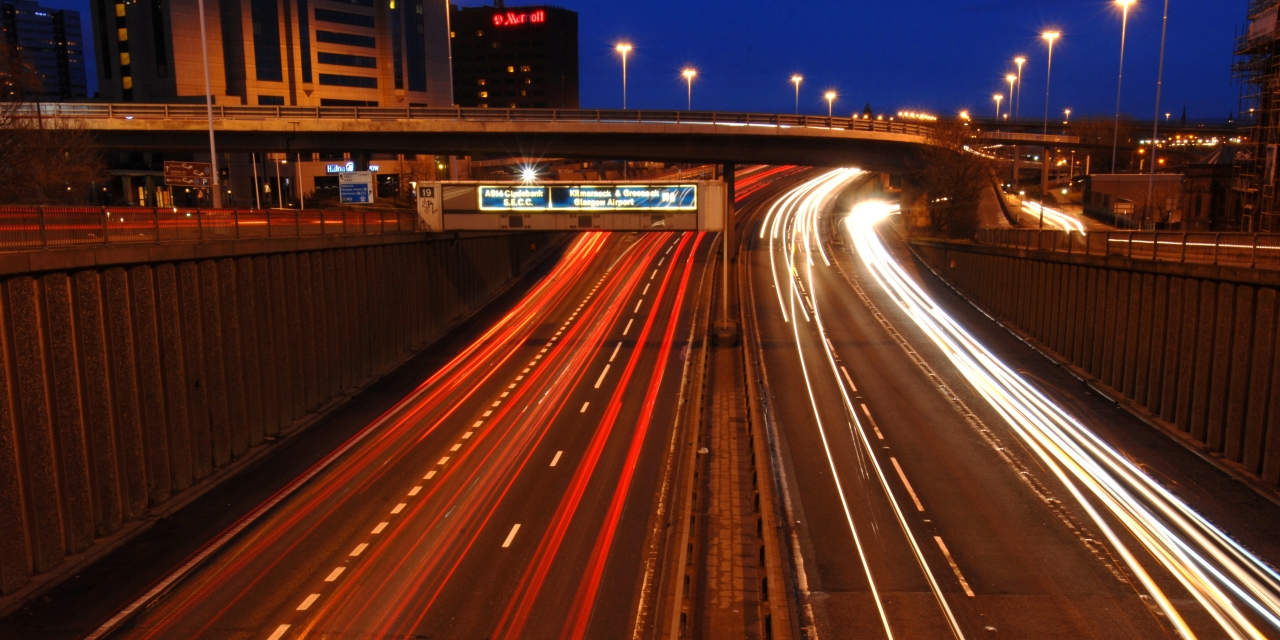 Rail
Glasgow has the UK's largest suburban rail network outside London. Its biggest rail station, Glasgow Central, handles 29m passengers per year and offers connections to all parts of the UK.
Queen Street Station, the smaller of the city's two main line railway termini and the third busiest station in Scotland, has just completed a £120m improvement programme in 2021.
Over 75% of ScotRail journeys are using zero emission trains helping Glasgow to reach its ambitious target of becoming a net zero city by 2030.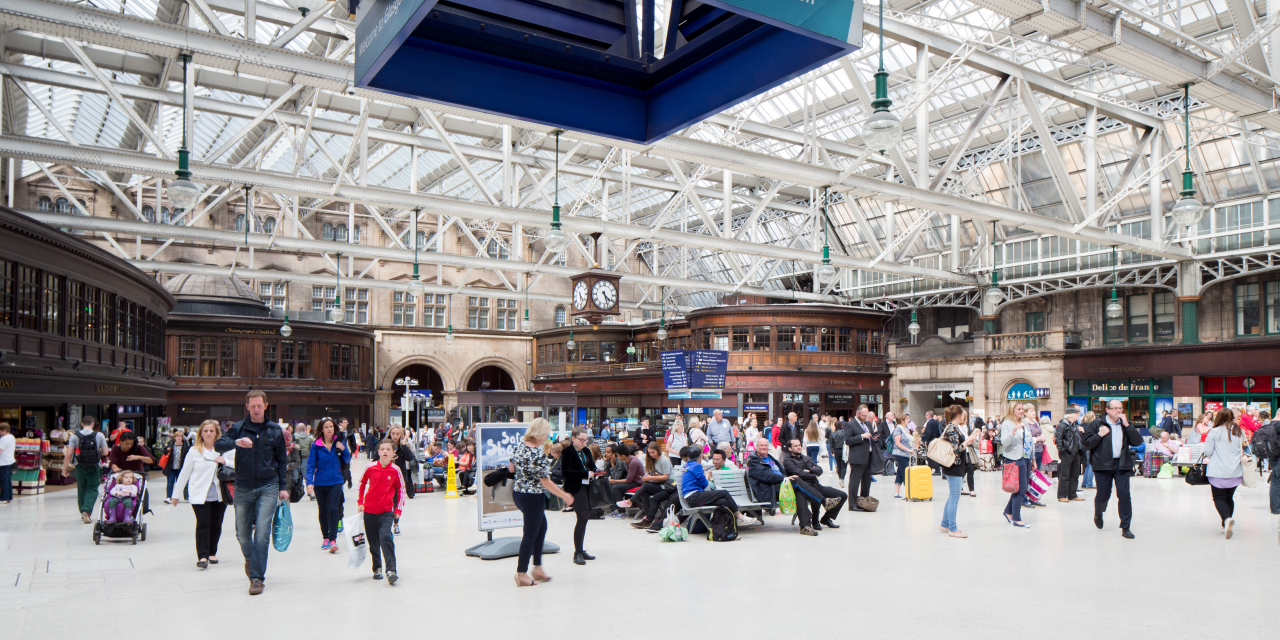 Digital Connectivity
Glasgow is moving up the ranks as a UK digital infrastructure leader, with work underway on one of Europe's largest city-wide full fibre rollouts.
In mid-2019, Glasgow's full fibre deployment was circa 300km. This initial investment led by Glasgow City Council was focussed on priority locations including schools, health centres, hospitals and public buildings. Today Glasgow is well on its way to being the best connected city in the UK with over 5,000km of planned and deployed full fibre digital infrastructure – underpinning Glasgow as a Smart Connected City connecting public services including traffic lights and CCTV and providing the essential fibre foundation for the expanding 5G rollout. This guarantees that the city has a modern fit-for-purpose and future-proofed digital infrastructure with a number of infrastructure providers investing across the city, including CityFibre and BT.
Glasgow is also the first UK local authority to establish a pioneering telecoms unit and portal to facilitate digital infrastructure investment in the city. This pro-active industry engagement has already yielded significant results in both attracting investment and enabling the roll-out of 5G, full fibre and enhancement of existing infrastructure. Another first for a UK city is Glasgow's signing of small cell agreements which allows mobile companies to both enhance the 4G capacity in the city as well as being prepared for further 5G services.