Glasgow has matured as a global investment proposition and attracts investment from a large and diverse international investor base.
The city has a strong and diversified economy underpinned by its globally recognised transformation into a growing and emerging UK tech centre.
4th
in the UK for Foreign Direct Investment
(outside of London)
Over £17bn
in capital investment attracted since 2011
New business investment

Retina
US-based marketing and advertising technology firm Retina has opened a new 4,000 sq ft HQ in Glasgow city centre. Supported with a grant from Scottish Enterprise, Retina is on track to create 40 high level jobs in its new Glasgow HQ. Founded in Silicon Valley (formerly Transiris) over a decade ago by business leaders, engineers, and marketers, Retina has developed a world-class MarTech offering including AI, marketing automation, CRM and business intelligence/data solutions integrated with creative marketing strategy.
BlackArrow Financial Solutions
Australian FinTech company, BlackArrow Financial Solutions, which provides AI-powered financial insights, recently confirmed its decision to relocate its global operations HQ to Glasgow. Supported by a £573,000 grant from Scottish Enterprise, BlackArrow, which also has offices in Sydney and Dublin, will now deliver its global operations from its existing Glasgow office creating 45 new software developer and technical support roles.
HMRC
HM Revenue and Customs (HMRC) will soon become another major employer in the city with around 2,700 full-time employees moving into in a new 187,205 sq ft Grade A purpose-built office building. After a rigorous selection process across the UK, Glasgow was selected by HMRC as a key city to host one of its new regional tax centres.
Channel 4
After 30 pitches from cities and regions across the UK, Glasgow was chosen to host one of Channel 4's new creative media hubs bringing 50 high-level jobs to the city.
Business expansions
Barclays Bank
Barclays opted for Glasgow as the prime location for its new Northern European Hub to house its technology, functions and operations teams.
The move to a new purpose-built campus, part of Barclay's global strategy to create flagship technology and banking facilities, has seen the bank double the size of its workforce in Scotland to around 5,000 people, and makes Barclays one of Glasgow's largest employers.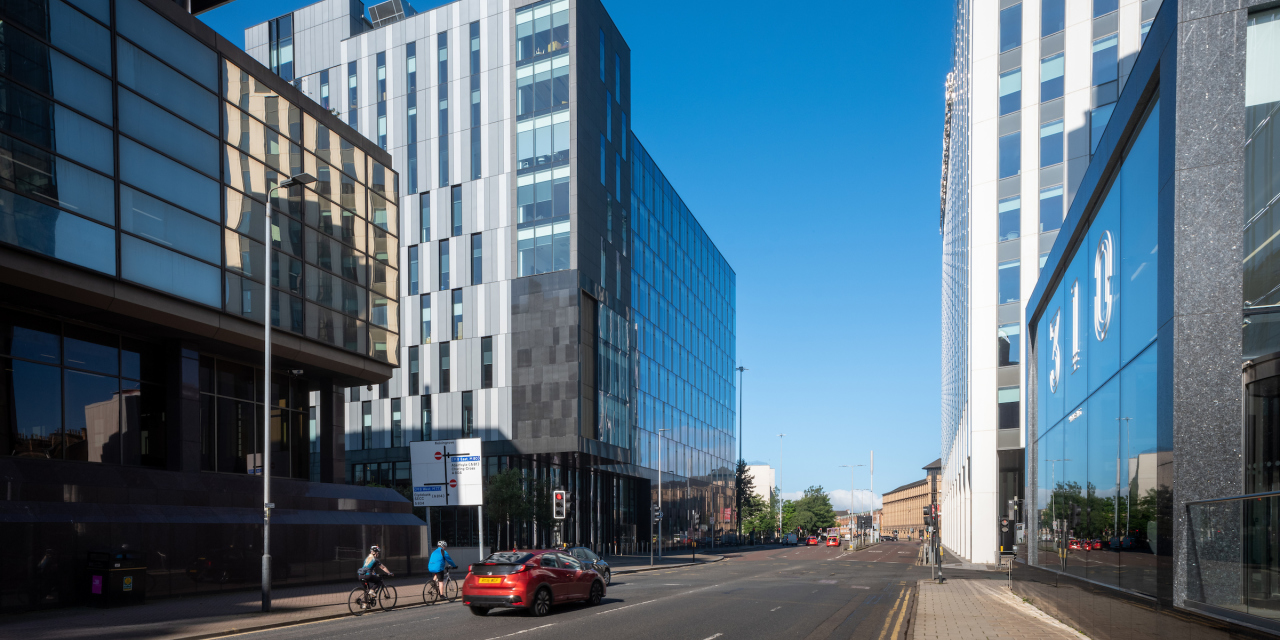 JP Morgan Chase & Co
US giant, JP Morgan Chase & Co selected Glasgow as the host city for its European Technology Centre.
Since setting up in Glasgow in 1999, the company's workforce has increased exponentially from 50 to 2,000 technology specialists leading on software development as well as data science and cloud engineering services, key technological pillars of the company's global operations. To accommodate further expansion in Glasgow, the company will locate all 2,000 city employees into a new 270,000 sq ft Grade A purpose-built office building in the centre of Glasgow with increased capacity to accommodate 700 additional staff.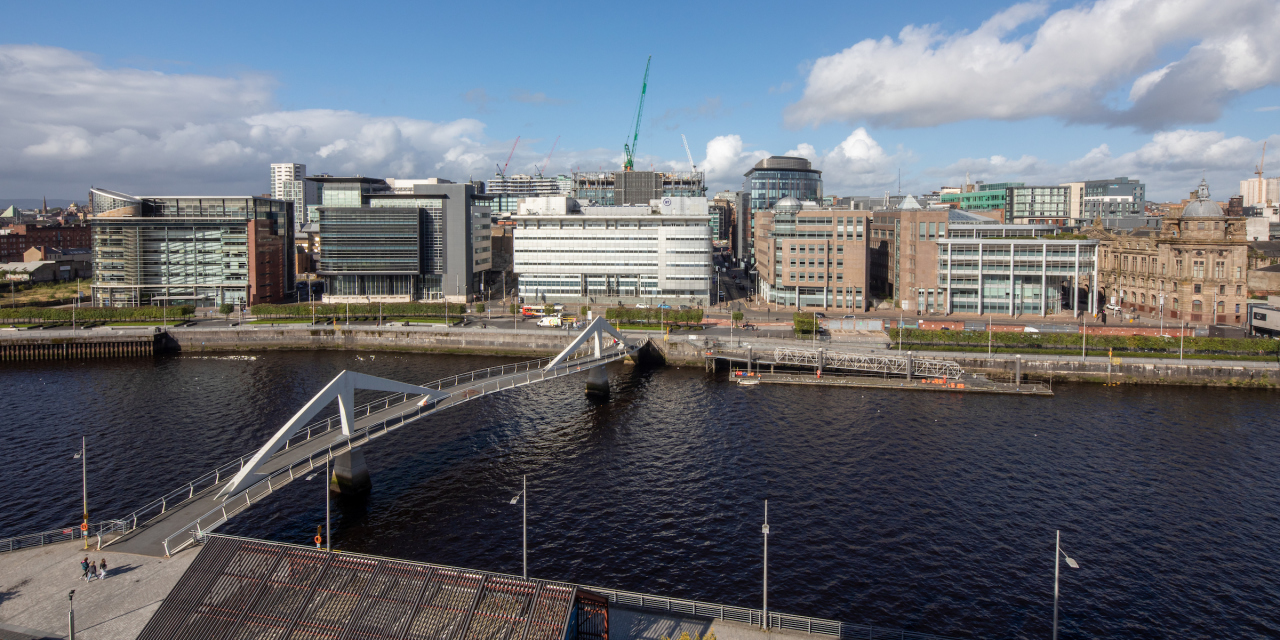 Morgan Stanley
Morgan Stanley initially set up in Glasgow in 2000 with a small team of six locally recruited employees to manage a specific settlements function from London.
Such was the success of this team, another locally recruited small team joined them very soon after to manage a wealth management function. Today, Morgan Stanley's city centre operation is its second largest operation in Europe and fifth largest globally, having expanded to 1,610 employees working across a range of divisions including Finance and Technology Data and Operations and Funding. In 2018 Morgan Stanley strengthened its long-term partnership with Glasgow by relocating all company employees in Scotland into a new 155,000 sq ft Grade A purpose-built office building.
"We looked at Scotland as a key supply for talent first and foremost, and chose Glasgow as a great fit for Morgan Stanley. Much of that was to do with the infrastructure, the number of universities we have here, and the relative cost to the organisation in aspects like real estate."

John McGrory, Managing Director, Morgan Stanley