Glasgow's digital and creative tech economy is now the largest in Scotland and one of the fastest growing in the UK with almost 34,000 jobs and a turnover of more than £1bn.
The city stands out as a top UK investment location for multinationals and tech startups in the areas of: fintech, data science, software engineering, the 'internet of things', digital media, cloud computing, space technology & engineering and createch.
International and national investors in the regional software, information technology, engineering, semiconductor and space sectors include ARM, Siemens, Hewlett Packard, Dell, Cisco, Lockheed Martin, Rolls Royce and Spire Global.
Glasgow is ranked as a top 10 UK digital tech city
3rd highest 5G coverage ...
among UK combined authorities and major cities
Glasgow is also the preferred location for a broad range of corporate institutions who have chosen to house their global technical base of operations in the city including JP Morgan Chase, Barclays Wealth, and Morgan Stanley.
The city is benefiting from being the leading UK creative centre outside of London and having over 30% of the city region's innovative tech firms working in the creative economy. It is the location of choice for local, national and international creatives and is a natural home for film, TV and radio, advertising, publishing and design, web and digital media, animation, software and games development.
With Glasgow named the UK's cultural and creative capital by the European Commission in 2019, this offers significant potential for CreaTech startups and spinouts including the multi-award winning animation and VFX studio Axis Studios and leading digital agencies including Screenmedia, After Digital, MadeBrave, and Dog Digital.
To realise the city's ambitions to become one of the world's best-connected cities, Glasgow has moved a step closer with work underway on one of Europe's largest city-wide full fibre rollouts to facilitate digital infrastructure investment in the city. Glasgow is rising in the ranks as a UK digital leader with its advanced and reliable digital infrastructure, supporting greater levels of innovation and productivity and attracting additional investment.
Glasgow is one of the UK's top 3 ...
fasting growing tech investment hubs, attracting £149m in Regional Venture Capital during 2021
Glasgow ranks 2nd in the UK ...
(outside London) in CBRE's latest study of emerging tech destinations.
Glasgow City Region is home to ...
more than 1,500 innovative tech firms – more than in Bristol, Brisbane, or Brussels.
Regional Strengths
Scotland has over 9,400 digital technology companies engaged in a variety of activities from software development and IT services to digital agencies, games development and telecommunications.
The Central Belt Region (including Edinburgh and its surrounds) is home to 90% of Scotland's enabling technology companies. The Scottish software and digital technology cluster includes large multinationals such as Amazon, HP, Cisco, Dell, Capgemini, JP Morgan, Atos, Oracle and IBM, as well as innovative home-grown companies like Skyscanner, Rockstar North, FanDuel, Axios Systems, and Idox Group.
Scotland's tech sector is currently booming, according to a report by the UK's Digital Economy Council & TechNation, with tech jobs in Glasgow and Edinburgh having increased by more than 25% in the past two years, way above the UK's average. In the UK IT-related vacancies account for 13% of all UK job vacancies whilst this number is 30% in Edinburgh and 28% in Glasgow.
Today, 135,000 people are employed by Scottish tech startups and scaleups making it the 3rd highest in the UK after the South East and London.
Broadcasters BBC Scotland and STV are both headquartered in Glasgow. Channel 4 also selected Glasgow as one of two creative hubs across the UK in 2019 and is based in Glasgow City Innovation District. Beyond the national broadcasters, there is an extensive network of specialised independent production companies, creating compelling content in factual, factual entertainment, entertainment and scripted for the Scottish, UK and international markets.
BBC Studioworks, a commercial subsidiary of the BBC that provides studios and post-production services to the TV industry, is to operate the new TV studio at the £11.9m Kelvin Hall Film & Broadcast Hub. The 10,500 sq. ft. studio will become the Scottish hub for major TV broadcasters and production companies and will house a wide array of entertainment shows across multiple genres. This will help meet the growing demand for TV shows in Scotland when it opens in Autumn 2022, providing studio space and post-production services to companies including the BBC, ITV, STV, Sky, Channel 4 and Netflix.
Cluster Strengths
Scotland's largest digital economy and one of the fasted growing in the UK, Glasgow is ranked third in the UK for the cost of living versus salary for tech roles. The median digital tech salary in Glasgow is £38,500 compared to £29,000 for all other industries. Tech roles in Glasgow have increased by more than a quarter in the past two years
28% of all available vacancies in Glasgow are in tech
33% of all tech jobs in the city are in non-technical roles
Home to the 4th most mature UK tech innovation community (3rd for Artificial Intelligence)
Relative to its size, the city region is home to more innovative firms than Dubai, Milan or Hong Kong
Significant digital infrastructure investment with one of Europe's largest city-wide full fibre rollout.
Over the past 6 years, Glasgow has consistently ranked in the top 25% of the top 125 most innovative cities in the world. The overall innovation and startup eco-system is improving faster than in nearly any other major European city thanks to the pipeline of Innovation Districts, improved networking, and policies to strengthen entrepreneurship. There is close collaboration between government, industry and academia to ensure that the education system is aligned to fast changing skills demands.
Working Spaces
Glasgow's transformation to leading digital tech cluster is highlighted by the reinvention of traditional locations now providing a home to a new breed of tech start-ups. These incubator and co-working spaces include Rookie Oven, The Whisky Bond, Clockwise, Skypark, The Garment Factory and Collabor8te.
Infrastructure
Glasgow is moving up the ranks as a UK Digital Infrastructure Leader, with work underway on one of Europe's largest city-wide full fibre rollouts. This guarantees that the city has a modern fit-for-purpose and future-proofed digital infrastructure at and will build on the extensive (almost 300km) of full fibre infrastructure that CityFibre has already deployed in the city.
Openreach also plans to build ultrafast, ultra-reliable full fibre broadband to around 25,000 premises across the Glasgow City Region including some of the UK's hardest to serve communities. This collective investment in Glasgow's initial core critical infrastructure will enable gigabit-capable connectivity access to almost all of Glasgow's homes and businesses.
Glasgow is the first UK local authority to establish a pioneering telecoms unit and portal to facilitate digital infrastructure investment in the city. This pro-active industry engagement has already yielded significant results in both attracting investment and enabling the roll-out of 5G, full fibre and enhancement of existing infrastructure. Another first for a UK city is, Glasgow's signing of a small cell agreement, which allows mobile companies to both enhance the 4G capacity in the city as well as being prepared for further 5G services. Deployment of this service is already underway in the city centre.
Glasgow has ranked as the fastest 5G city in the UK (by aggregate 5G median download speed) and double that of the fastest city in the US in Philadelphia
Glasgow City Region has 16 active 5G projects in development, representing two thirds of the national activity and the highest Long Range (LoRa) IoT coverage of any UK city, with 99% coverage across 22 gateways installed across the city.
Glasgow City Region is home to 5 of the 7 national Innovation Centres which can help accelerate technological advances and have the connections and know-how to take your idea from early concept to market entry. These include: the Centre of Excellence for Sensing, Imaging & IoT (CENSIS), the Construction Scotland Innovation Centre (CSIC), the Digital Health & Care Innovation Centre (DHI), the Industrial Biotechnology Innovation Centre and (IBioIC) and the Precision Medicine Innovation Centre (PMS-IC).
Ecosystem
As Scotland's 'business capital', the city's connected ecosystem allows companies rapid growth opportunities with access to an impressive pipeline of talent and skills which is a key attraction for investors across a range of specialist sectors.
Glasgow also provides the perfect business environment for a new wave of disruptive startups with sector specialisms in e-commerce and marketplace, social networking, software engineering, cloud computing, the 'internet of things', media and telecoms. Glasgow's dynamic software sector provides products and services across a wide range of end markets from public services through traditional industries such as banking and insurance to new and innovative industries including renewables and biotechnology.
Company Focus
Enterprise Software & SaaS
Animation, Motion Graphics & Production
Media and Technology
Game Developers
Telecoms
Investment
Nearly half of Glasgow's venture-backed innovative tech firms received more than €1m in venture capital funding over the past year. Glasgow has also consistently been among the top 10 non-capital European cities for venture capital investment.
Glasgow-headquartered satellite communications start-up R3-IoT is developing technology to boost connectivity in remote areas. The Scottish company recently secured a £3.1m seed investment round led by US-based VC Space Capital, joined by Scottish National Investment Bank.
A new arrival on the Glasgow tech scene, AND Digital is a London headquartered tech consultancy accelerating digital delivery for businesses, providing access to tech talent and helping them build products faster, secured £8m in follow-on funding. BGF provided the funding, which took total investment in the business to nearly £20m over the last 12 months. In 2021, AND also opened a new office in Glasgow with 100 new jobs.
An online product discovery platform, Product Guru raised £330,000 in funding. The round included: £230,000 from Scotmid Coop and Techstart VC, and £100,000 funding from Scottish Enterprise. The company intends to use the funds to recruit two highly skilled senior developers to support the launch of the platform's premium subscription service in 2021. Product Guru is a product discovery platform, allowing suppliers of products across all FMCG, home, gift and travel categories to showcase their products to retail buyers.
Research
Talent pipeline
Glasgow produces the highest number of digital tech graduates from the largest student base of all the UK's 11 core cities.
Software developers and data scientists, in particular, are in high demand. Developers in both Edinburgh and Glasgow can command an average salary of £45,000 or £55,000 for more senior positions and data scientists have seen their average advertised salary increase by 31% over the past two years. There is also an increasing demand for senior-level employees across all areas of Scottish tech. For instance, 89% of available roles for IT System Architects are all for senior positions.
Glasgow is one of 9 cities outside of London who now have more than one fifth of the workforce employed in tech
Each of the city region's Higher Education institutions have active university accelerator and incubator programmes which have supported the growth and creation of start-up and spin-out businesses
Glasgow is ranked the 6th most successful city in the UK for spin-outs with the latest Beauhurst report on University spin-out ranking University of Strathclyde 12th and University of Glasgow 16th.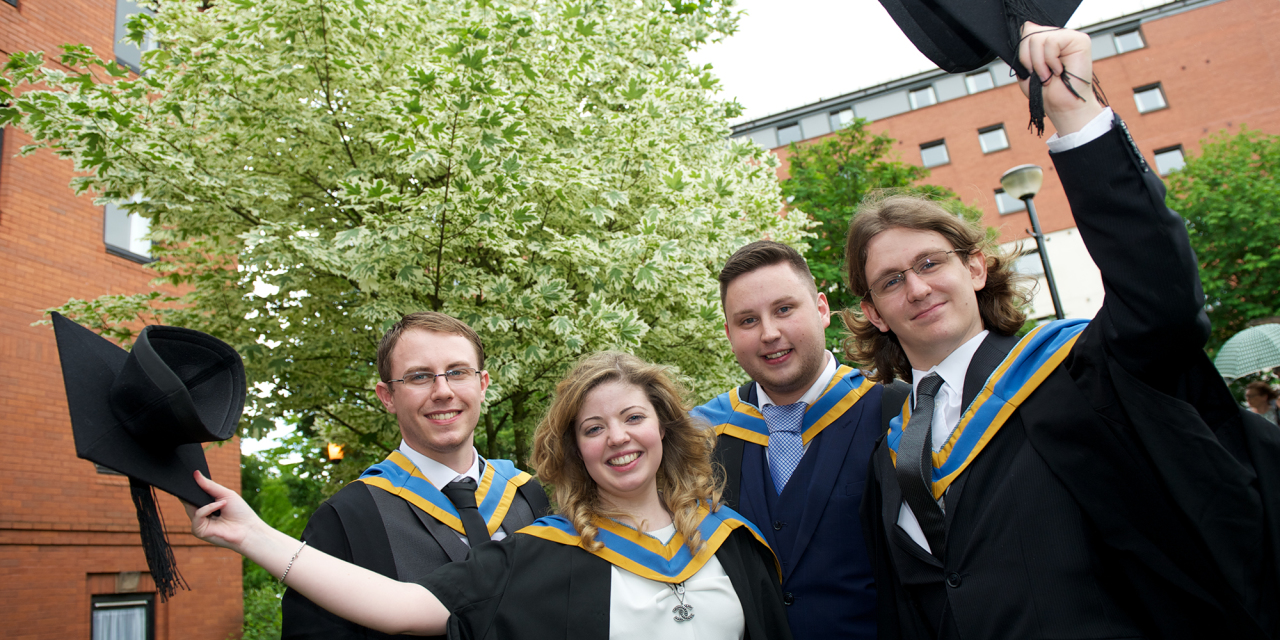 University of Strathclyde
A leading international technological university and one of the UK's top 20 research universities
Has already spun out more than 50 companies with annual sales exceeding £80m
Strathclyde Inspire - University of Strathclyde's new Entrepreneurship strategy focuses on growing the pipeline of start-up and spin out companies in Glasgow. To date the University has spun out more than 60 companies with annual sales exceeding £80m and 10 of those businesses shortlisted in the BusinessCloud's Scotland Tech 50.
University of Glasgow
Features within the world's top 1% of universities and 12th in the UK
UK top 10 ranking university for Computer Science and Accounting & Finance.
Glasgow Caledonian University
Partnered with IBM and CGI to offer work-based degree programmes.
A Cisco Networking Academy for over 20 years.
You've got very high-quality graduates here in IT and software development and other related technology, expertise and skills. Scotland is certainly a more cost-effective place to do business than if you were to put somebody in Silicon Valley. But the people here are just as good as anybody, anywhere.
— Peter Docherty, Founder & CTO, Think Analytics
The Data Lab MSc student placement programme is a collaboration between The Data Lab and 12 Scottish universities, and in partnership with MBN Academy. With more than 350 students from across Scotland having been partnered with leading organisations, this is helping to shape the future of the nation's tech talent. The Data Lab funds the MSc placement programme and MBN Academy provides employability and skills training to support students beyond their placements into their careers. The Scottish Funding Council are part funders of the Data Lab MSc Placement Programme and have also hosted several students themselves.
Glasgow's impressive talent pipeline is further supported by a range of digital skills academies including FDM Group and MBN Solutions to skill trainees for bespoke tech requirements.
Events
Glasgow has the 6th most mature tech innovation community event and meetup scene in the UK. The city is a top 10 UK meetup hub, with over 12,000 tech members in meetups annually.
Key Team Contact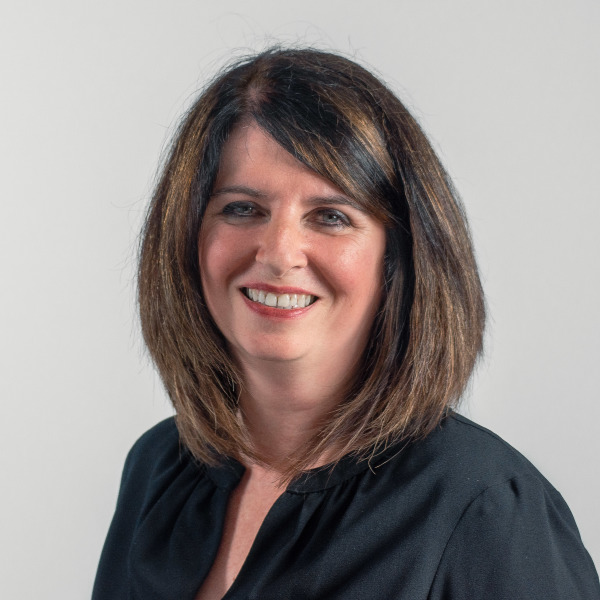 Key Team Contact
Jane Langan
Senior Investment Officer