Manufacturing is a key pillar of Scotland's economy, and as Scotland's largest city, Glasgow's reputation stems from its role as one of the world's first industrial and heavy engineering centres that earned the city the title of "workshop of the world".
With the challenge on to find smarter, better ways of making things, Glasgow is again at the vanguard of this advanced manufacturing revolution and remains the place for bold, brave companies to come together and inspire each other to do great things.
Advanced manufacturing accounts for ...
more than 169,000 jobs, £16.3bn GVA, 50% of Scotland's international exports and 47% of businesses expenditure on R&D.
Glasgow City Region is home to ...
3000 manufacturing companies with a combined turnover of over £11.8bn, employing over 55,000 people and a resulting GVA contribution of £3.8bn.
The University of Glasgow's engineering department
ranks in the top 5 in the UK for "internationally excellent" or "world-leading research".
The University of Strathclyde is recognised as ...
one of the UK's leading technological universities with five of its seven engineering departments ranked in the top 10 in the UK.
The Glasgow City Region is renowned for its successful approach to advanced manufacturing across a range of specialist sectors and is home to a range of international and indigenous companies which, when coupled with world-class universities and colleges, generates a flow of well qualified, highly skilled engineers leading the way in industry-relevant innovation and knowledge. Glasgow is ranked no. 1 of the UK's 10 core cities for producing the highest number of both students and graduates in advanced manufacturing, engineering and design.
With the Advanced Manufacturing Innovation District Scotland (AMIDS) sitting at its heart, Glasgow City Region offers a world-class advanced manufacturing and engineering business development environment consisting of state-of-the-art industry infrastructure and extensive R&D centres of excellence underpinned by a robust 'triple helix' partnership of industry, academia and the public sector.
The key objective of our advanced manufacturing ecosystem is to develop transformative solutions that enable manufacturing to become more resilient, productive, digitally-enabled, sustainable and competitive to thrive in a net zero economy and put the Scottish sector on the path to being demonstrably world-class.
The biggest opportunities lie in the adoption of digital and data-led solutions (sometimes referred to as 'Industry 4.0') that speed up, simplify and automate processes and in low carbon practices that are embedded across product lifecycles and can save costs by enabling resource and energy efficiencies.
Developing specialist sectors locally and deploying them in global markets is a key attribute of the Glasgow city region and Scotland. Many successful companies have typically either grown from or are strongly connected to the city's internationally recognised academic expertise and infrastructure.
We'll be doing things differently in 20-years-time, new processes, new technologies and new materials will emerge and AMIDS will enable Scotland to be at the forefront of this manufacturing revolution.
— Professor Keith Ridgway CBE, Executive Chairman, Advanced Forming Research Centre
Regional Strengths
The Advanced Manufacturing Innovation District Scotland will put Scotland at the forefront of the advanced manufacturing revolution. Located in Scotland's industrial heartland of the Glasgow City Region, with the largest labour catchment of 1.85 million people, AMIDS is the perfect location to set-up new business operations side-by-side with established experts and major research centres and renowned international manufacturers such as Rolls Royce, Thermo Fisher Scientific, Peak Scientific, Terumo Aortic and Doosan Babcock.
Located immediately adjacent to Glasgow Airport, Scotland's principal long-haul airport and largest charter hub and just six miles from Glasgow city centre, the AMIDS vison has been backed with significant public sector investment including £39m in infrastructure funding from the Glasgow City Region Deal for key roads and bridge conversions to create a fit-for-purpose home for co-located public sector-funded anchor institutions. This includes the £75m National Manufacturing Institute Scotland (NMIS), the £9m Lightweight Manufacturing Centre (LMC), the Advanced Forming Research Centre (AFRC) and the £56m Medicines Manufacturing Innovation Centre (MMIC). It offers bespoke development opportunities in the emerging Netherton Campus – a high-quality environment for world-leading businesses.
Engineering company Malin Group is set to build a marine manufacturing hub on the banks of the River Clyde. The Glasgow firm's Scottish Marine Technology Park (SMTP) is to be built near the Erskine Bridge at Old Kilpatrick. It is expected to create nearly 1000 jobs and add £125.4 million a year to the economy, with a large fabrication facility and a deep-water jetty with 1100Te ship hoist, the largest of its kind in Scotland.
Over the last 6 years ...
Glasgow has consistently ranked in the top 25% of the top 125 most innovative cities in the world.
Specialist Sectors
Electronics, Photonics and Sensors
Aerospace
Shipbuilding and Marine Energy
Advanced Manufacturing
Quantum Technologies
Space and Satellite Technologies
Medicine Manufacturing
Glasgow City Innovation District
The Glasgow City Innovation District (GCID) is the result of a successful partnership between Glasgow City Council, the University of Strathclyde, Scottish Enterprise, Glasgow Chamber of Commerce and Entrepreneurial Scotland.
As a hub for entrepreneurship, innovation and collaboration Glasgow City Innovation District is building on Scotland's rich tradition of scientific excellence and industrial ingenuity. Located in the heart of Glasgow City Centre, the District is home to innovative companies and organisations and produces a pipeline of high-quality, work-ready graduates.
Phase 1 of the Glasgow City Innovation District has seen the creation of two purpose-built buildings: the £13m Inovo and the University of Strathclyde's £89m Technology and Innovation Centre (TIC), acting as a hub for around 450 renewables engineers and project managers, and 850 energy academics and researchers.
A further two buildings will more than double the footprint of the District by 2024 to help meet demand. This carbon-neutral development will enable many more innovators to co-locate, attracting further inward investment, creating more jobs, and generating inclusive economic growth.
Founded in 2006, Glasgow-based M Squared Lasers, based within the District, designs and manufactures ultra-stable lasers and quantum systems, operating right at the cutting edge of science and electronics. Their customer base is diverse, ranging from global-leading research bodies and academic institutions to Fortune 100 companies and were the first recipient of £32.5m worth of funding from the recently formed Scottish National Investment Bank.
The TIC building is a hub for world-leading research, transforming the way academics, business, industry and the public sector collaborate.
The centre works to find solutions to challenges that matter in areas of economic importance, including power and energy, health and manufacturing, and helping companies compete globally. inovo is a dedicated space/building offering Grade A office accommodation. Major companies already working within the TIC Zone, include the Offshore Renewable Energy Catapult, SSE and Scottish Power/Iberdrola.
Assets and Infrastructure
Industry 4.0 Ecosystem
Industry 4.0, also sometimes referred to as IoT or smart manufacturing, marries physical production and operations with smart digital technology, machine learning, and big data to create a more holistic and better-connected ecosystem for companies that focus on manufacturing and supply chain management.
Company Focus
Precision Engineering
Robotics
Semiconductors
Industrial, Energy & Automation
Aerospace & Defence
Quantum Computing & Photonics
Electronics
Medicine Manufacturing
The Glasgow city region hosts ...
75% of Scotland's nationally funded, industry-led innovation centres.
The Advanced Manufacturing Challenge Fund (AMCF)
is a £15.8m investment for academic institutions, public bodies and third sector organisations to deliver projects that will help Scottish SMEs improve their manufacturing capabilities.
Funds
In Glasgow, there are many types of investment, funding, and grant options open to companies in the life sciences sector. Scottish Enterprise, Scotland's national development agency, can provide access to its Growth Investment Team who invest in and support early-stage companies access a range of finance including bank funding, equity funding, loans and grants.
Talent Pipeline
Glasgow ranks in the top 10% of regions in Europe for the proportion of working age adults with more than 52% possessing at least a degree-level qualification and is ranked No. 1 among UK Core Cities for both the number of higher education sector students and graduates.
The Manufacturing Skills Academy, set to be housed in the flagship National Manufacturing Institute Scotland facility, offers advanced manufacturing training and development opportunities for individuals at all levels of their career as well as a number of upskilling opportunities available for the manufacturing and engineering community.
Except for London, Glasgow is the only UK city to have two universities ranking in the top 35 nationally.
World-Class Educational Institutions
Glasgow's universities have long been a hub for driving innovation in the advanced manufacturing sector.
The University of Glasgow's James Watt School of Engineering was the first in the UK to confer degrees in engineering and has been delivering world-class engineering education for more than 150 years.
The University of Strathclyde's Faculty of Engineering is one of the largest in the UK and the largest in Scotland. It is home to over 5,500 students from over 100 countries, who all study in one of 26 programmes across 8 internationally renowned departments, seven of which are ranked in the top 10 in the UK on research power. The university has also instituted an Engineering Academy, a partnership between the university, industrial partners and Glasgow's college network, offering a non-traditional pathway to an engineering degree through the academy.
Glasgow Caledonian University's School of Computing, Engineering and Built Environment has earned an excellent reputation allied to the university's strong connections to industry leaders. A fine example is the Howden Academy which combines Howden's specialist engineering skills and experience with the teaching expertise and world class learning facilities of Glasgow Caledonian University.
Specialist Courses
Online Digital Manufacturing Leadership CPD
Funded by the AMCF, and delivered by the University of Strathclyde, the DML-CPD provides digital manufacturing training support to help manufacturing SMEs navigate the digital transformation journey.
The Critical Engineer
Manufacturing 4.0 is delivering a digital transformation across Scottish manufacturing. Funded by the AMCF, The Critical Engineer is a concept developed by West College Scotland to help businesses understand and prepare for Manufacturing 4.0.
Key Team Contact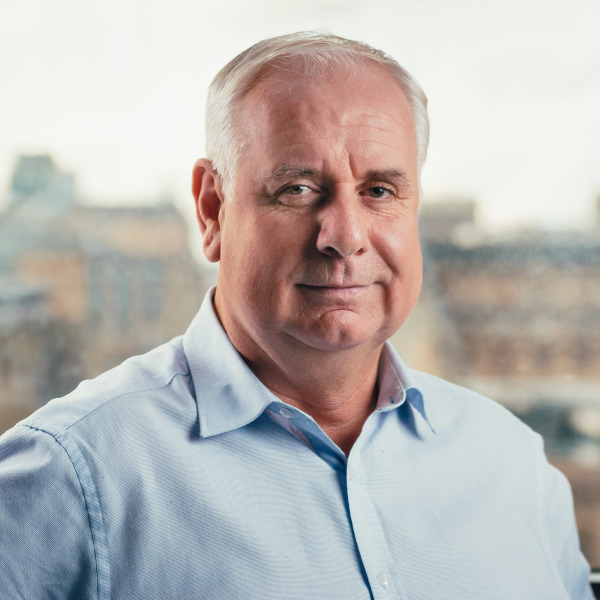 Key Team Contact
Eddie Percy
Senior Investment Officer