Glasgow and Edinburgh forecast for record levels of employment
20th Jan 2022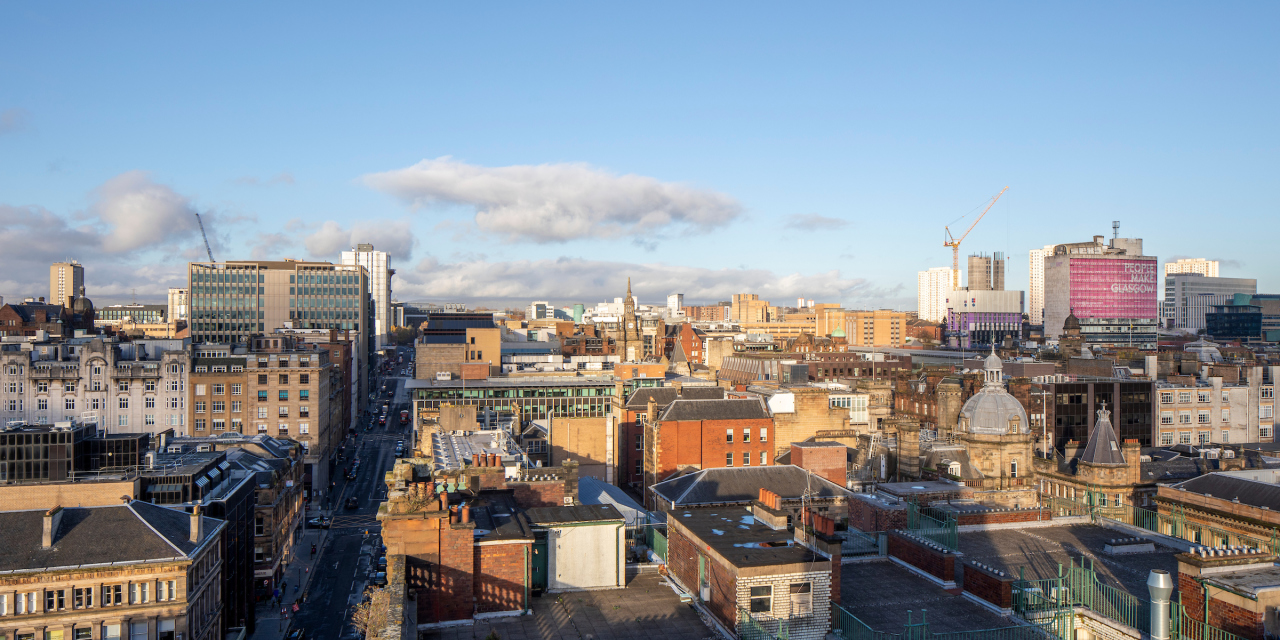 Glasgow is forecast to see its Gross Value Added (GVA) increase to an impressive 5.7% in 2022, almost four times its pre-Covid average of 1.4%.
The Edinburgh economy is also expected to see substantial gains, with Avison Young predicting 5.5% growth during 2022, more than double its pre-Covid ten-year average of 2.6%.
An estimated 9,600 new jobs are forecast to be added to Glasgow's job market this year, with 3,700 of them being traditionally office-based. This will take employment to a record high of over 449,000.
Edinburgh's employment is predicted to increase by 8,500 jobs, of which nearly a quarter (2,100) will be traditionally office-based.
Accommodation and food services, arts and entertainment and education are among the sectors contributing to growth, which is similar to other cities across the UK.
Glasgow continues to see strong demand for manufacturing space, with new developments looking to take advantage of increased demand from advanced manufacturing companies who are looking for accessible locations where they can collaborate with other high-tech companies, tap into academia and research institutions, attract top talent and move forward on a pathway to net zero carbon.
Alison Taylor, managing director of Avison Young Glasgow, added: "Our research shows that Glasgow is expected to see impressive growth and job creation across 2022, with the accommodation and food, arts and entertainment, and education sectors being the main drivers. Glasgow is a fantastic city to both live and work and can easily accommodate an increase in workers across all sectors of the economy.
"Despite the challenges brought by Covid, Glasgow portrayed itself well on the global stage during COP26 and it is well-placed to expand its economic base this year. We are already seeing evidence of this with the recent opening of the Barclays campus on the banks of the River Clyde, which is on track to have around 5,000 employees based there by 2023."
She continued: "The real estate market is predicted to have a strong year, with new demand coming from entrants in the research & development, bio-science and technology sectors. These occupiers are looking at solutions closely linked to academia and in new innovation districts being created across the Glasgow hinterland.
"The demand from small businesses for flexible office space is also likely to increase the provision across the market, with a number of high-profile operators who provide flex space already looking at the city."
Ms Taylor concluded: "Additionally, occupiers with net zero carbon targets in the short-medium term are aware that they need to act sooner rather than later in order to acquire space that will help them fulfil their targets due to a lag on the development pipeline exacerbated by supply shortages, rising building costs and Covid.
"Assuming covid restrictions continue to be lifted, 2022 looks set to be a great year for Glasgow's economy."
Stuart Agnew, managing director of Avison Young Edinburgh, said: "After two challenging years as businesses have grappled with the impact of the pandemic, 2022 looks very much like the turning point for Scotland's capital with the local economy and jobs market predicted to grow substantially. Importantly for the city's real estate market, it is expected that a quarter of these new jobs will be office-based roles.
"Despite restrictions being a key constraint on the number of people returning to the office, there continues to be demand from occupiers who are willing and able to take a medium-term view on their occupational needs. This has led to increased levels of activity during the latter half of 2021 with the focus very much on prime and new build accommodation. While there are examples of occupiers looking to downsize their current occupational footprint, the vacancy rate in Edinburgh city centre is lower now than it was pre-pandemic.
"It also looks like it is going to be a strong year for retail growth in the city. The opening of St James's Quarter has been a great boost for Edinburgh city centre and has revitalised the retail and food and beverage offering, even if visitor numbers so far have understandably been constrained by the pandemic.
"While uncertainty around the pandemic remains, at this stage it looks like Edinburgh is very much on course for a year of strong growth."