Barclays' Glasgow Campus Celebrated at BCO National Awards
4th Oct 2023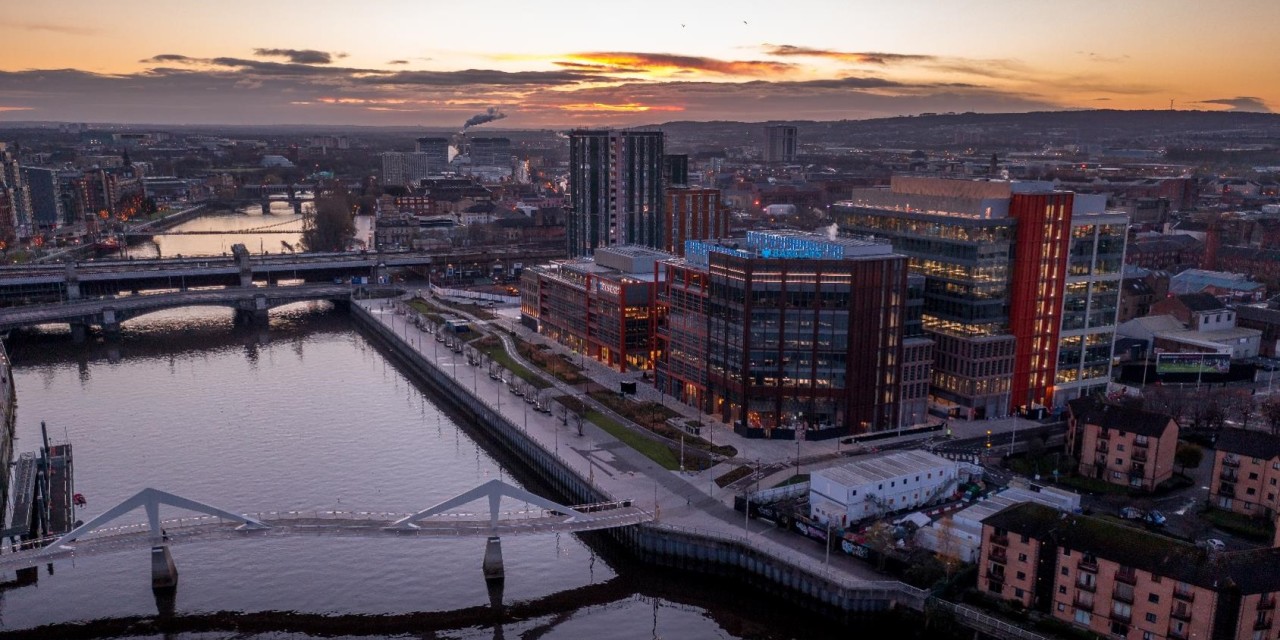 Barclays' Glasgow campus was celebrated as the Best of the Best at the British Council for Offices (BCO) National Awards last night, also taking home the prize for Corporate Workplace. Eight further winners were recognised as leading examples of excellence in workplace design in the UK.
The BCO's respected National Awards programme sets the standard for best-in-class office buildings across the sector. The awards dinner, with guest speaker Jeremy Vine, attracted over 1,200 key players from the industry. The winners of the BCO Regional Awards were among the attendees at Grosvenor House in London, hoping to take home the National Award for their category.
The winners of the BCO National Awards 2023 are:
Best of the Best – Barclays Glasgow Campus
Corporate Workplace – Barclays Glasgow Campus
Highly commended – TJX Watford Campus
Commercial Workplace – One Portwall Square, Bristol
Fit Out of Workplace – Diageo 1HQ, London
Projects up to 1,500m² – Threesixty Architecture Studio, Inverness
Refurbished/Recycled Workplace – Sycamore House, Stevenage
Highly commended – Calico, Manchester; The Kensington Building, London
Innovation – Five Bank Street, London
ESG – HERE Building, Thames Valley Park
Test of Time – White Collar Factory, London
Highly commended – Waterfront Point, Widnes
President's Award – HM Revenue and Customs' (HMRC) Locations Programme
Barclays' campus has successfully regenerated a derelict site on the bank of the River Clyde. It particularly impressed the judges with the benefits it has delivered for both employees and the wider community through considered placemaking and social initiatives. Combining such initiatives with exceptional workplace design makes it a "truly outstanding" project, the judges remarked. Notable for its focus on creating an inclusive and "barrier-free" working environment, the campus also deploys renewable energy technologies and houses an educational Sustainability Centre.