Glasgow Named in World's Best Cities
10th Oct 2023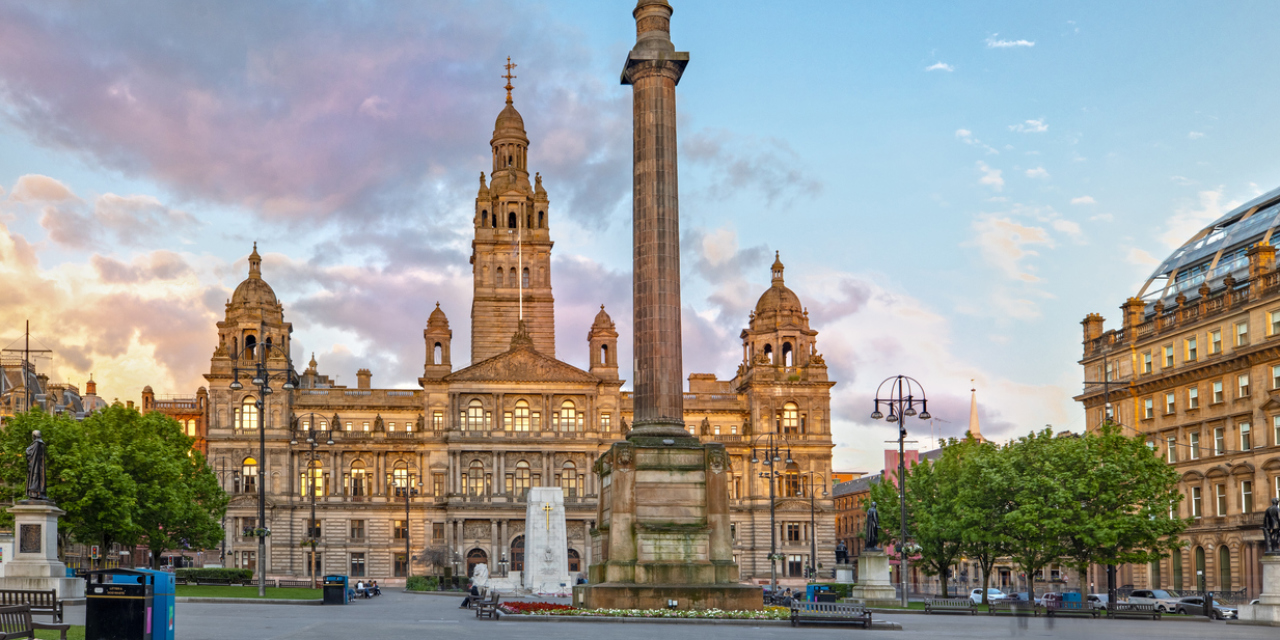 Glasgow has been placed in the Top 100 Best Global Cities 2024. At 61, Glasgow is the highest ranked UK city (outside of London which is ranked first) and ahead of cities including Shanghai, Atlanta and Manchester.
The list is compiled by Resonance Consultancy. Each year they analyse more than 270 global cities (principal cities in metropolitan areas with populations of more than one million) to determine the Top 100 by using a combination of core statistics as well as local and visitor feedback from digital channels such as Tripadvisor, Google, Facebook and Instagram.
While many factors shape the perception of cities as desirable places to live, work or visit, the Best Cities rankings focus on factors that demonstrate the ability to attract talent, visitors and/or businesses to urban areas based on livability, lovability and prosperity.
Here's why Glasgow ranked within the world's best 100 cities:
Music and a pursuit of affordable opportunity keep Glasgow real, even as its reputation soars.

Glasgow powers to its global ranking on the strength of its education, including the planet's eighth-most educated citizenry and its #36-ranked university. People not already here are certainly noticing. Tech start-ups hungry for cheap space and talent are drawn to the city's working-class authenticity over pricier European capitals. What they find is a long legacy of homegrown talent, stoked by the eponymous university founded in 1451, the fourth oldest in the English-speaking world. It counts economist Adam Smith and U.S. founding father James Wilson as alumni. Being a university town, Glasgow performs well in our Nightlife subcategory (#42) and the city roars to prominence at gritty venues like the Sub Club, where live shows dominate. Glasgow was designated the U.K.'s first UNESCO City of Music in 2008, and the need to get back out there makes nights here even more epic of late. Its impressive #72 spot in our Culture subcategory speaks to this year's packed events calendar—ranging from the annual Celtic Connections festival to August's UCI Cycling World Championships, hyped as the largest cycling event in history. Next year's dance card is fuller still.
Visit World's Best Cities for more information and the full rankings.