Glasgow to host International Innovation Districts Conference
8th May 2023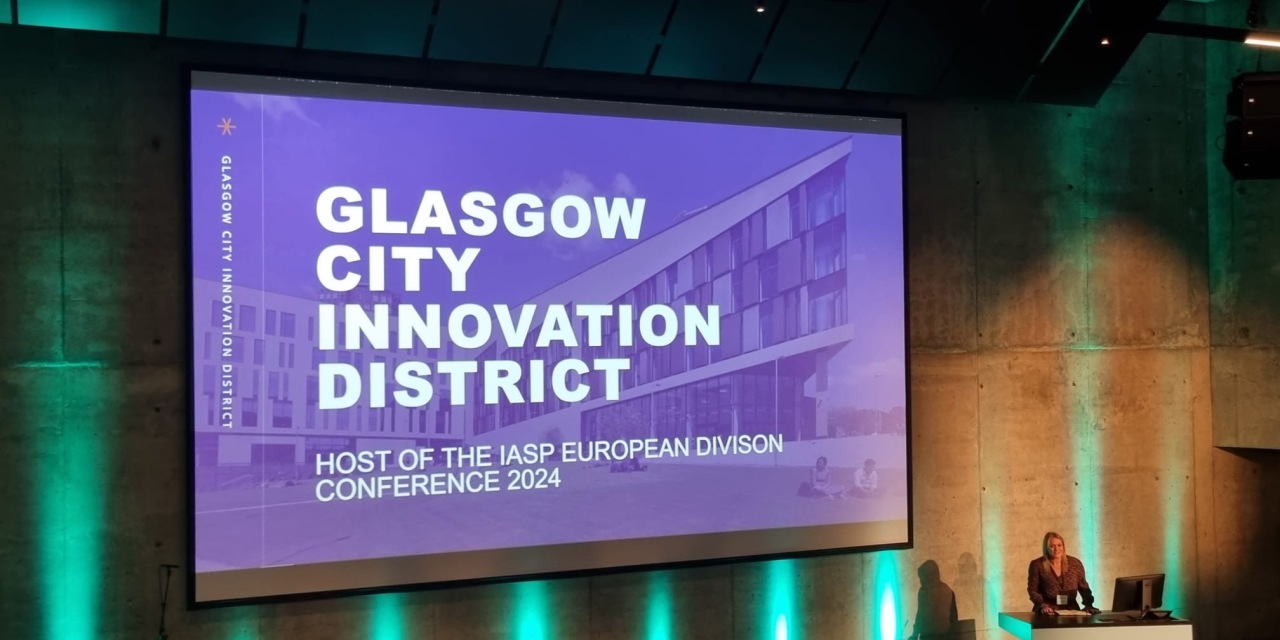 Glasgow has been chosen as the host city for the 2024 International Association of Science Parks and Areas of Innovation European Division Event which will be held at the University of Strathclyde.
The winning bid, announced at the closing session of the 2023 IASP European Division Event in Reykjavik on Friday 5 May, was submitted by Glasgow City Innovation District (GCID) and will see IASP members from across Europe gather to share knowledge on how to help science parks and innovation districts to thrive.
GCID – Scotland's first innovation district – is a hub for entrepreneurship, innovation and collaboration which is building on Scotland's rich tradition of scientific excellence and industrial ingenuity.
Located in the heart of Glasgow City Centre, the District – a partnership between Strathclyde, Glasgow City Council, Scottish Enterprise, Entrepreneurial Scotland and Glasgow Chamber of Commerce – is home to innovative companies and organisations. GCID joined IASP in 2022.
Founded in 1984, IASP's mission is to drive growth, internationalisation and effectiveness for its members by coordinating an active network of managers of science/technology/research parks and innovation districts in 79 countries, and enhancing new business opportunities for members and their companies.
The IASP is a worldwide membership-based association that is an independent, non-profit, non-governmental organisation in Special Consultative Status with the Economic and Social Council of the United Nations.
Alisdair Gunn, Project Director of GCID, said:
We are absolutely thrilled to have been chosen as the host city for next year's IASP European Division Event.

As recently-joined members of IASP we are eager to fully maximise the benefits that membership brings and we are excited to welcome delegates from across Europe to Glasgow City Innovation District to showcase what we are doing, but also to learn from our peers.
Salvatore Majorana, European Division President of IASP, said:
Congratulations to Glasgow! I look forward to discovering the city and its innovation ecosystem at our next European Division Event in 2024, where colleagues from across Europe will have the opportunity to share experiences and best practices, generate synergies and build international relationships to expand their networks.
Ebba Lund, IASP CEO, said:
We're delighted to see a relatively new member like Glasgow City Innovation District embracing the opportunities our international community offers to put their district and city in the spotlight, and share their knowledge and experiences with us. IASP is proud to represent a growing number of urban innovation districts, and we warmly invite all our European Division members to join us there to learn more about Glasgow and connect with our innovation community.