Planning Permission for Serviced Living Complex
30th Apr 2023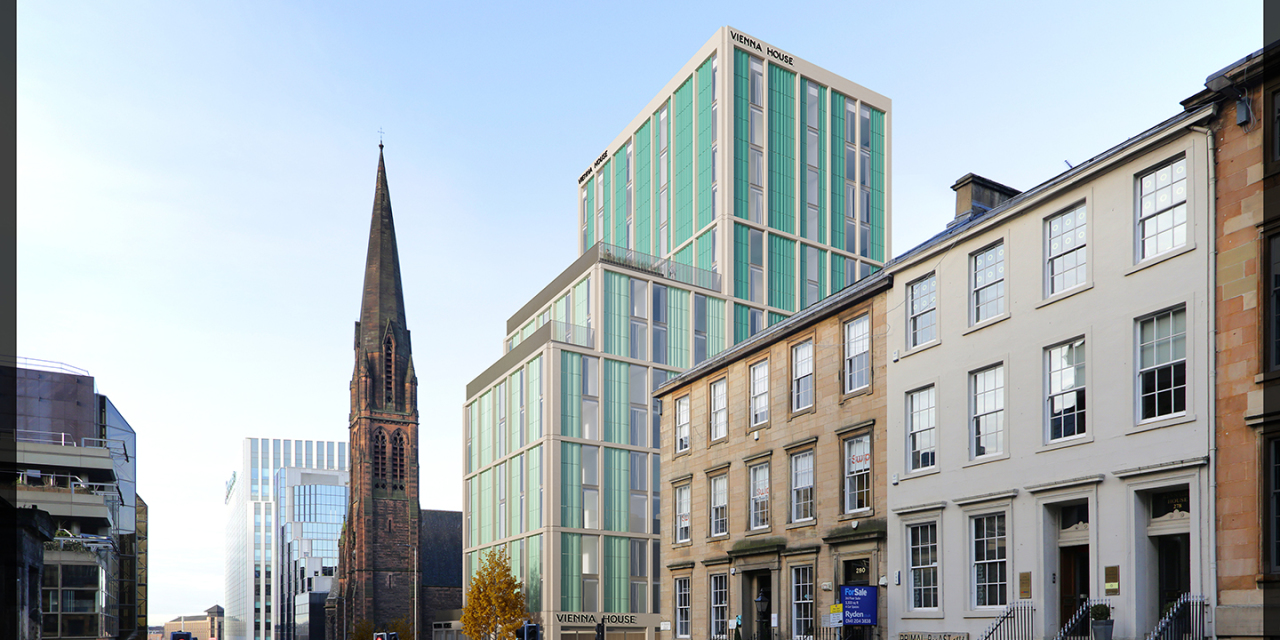 Artisan Real Estate have been granted planning permission from Glasgow City Council to build a 'residential serviced living development' on the corner of St Vincent and Pitt Streets.
The existing building will be demolished and 248 studio apartments will be built in its place. The development will comprise a publicly accessible cafe/bar, reception area, co-working space, a cinema/multi-function room alongside a gym and wellness studio, plus rooftop amenity space.
Artisan acquired the office buildings in the summer of 2019. A statement within the planning application explained:
Artisan want to deliver development on this key city centre site as the building is now empty, and see residential serviced living as a deliverable response.

Crosslane has been secured as an operator partner by Artisan to deliver this.

For the residents it provides a hassle-free format with all-inclusive rents, a focus on creating a vibrant work/life hub and a sense of community within a well-designed building.

It also offers a wealth of shared facilities, amenities, activities and services to create a more fulfilling, connected and affordable lifestyle for young professionals.
Source(s): Scottish Construction Now and ReGlasgow.