Cadworks Named Scotland's Highest Scoring ActiveScore Building
9th Jan 2023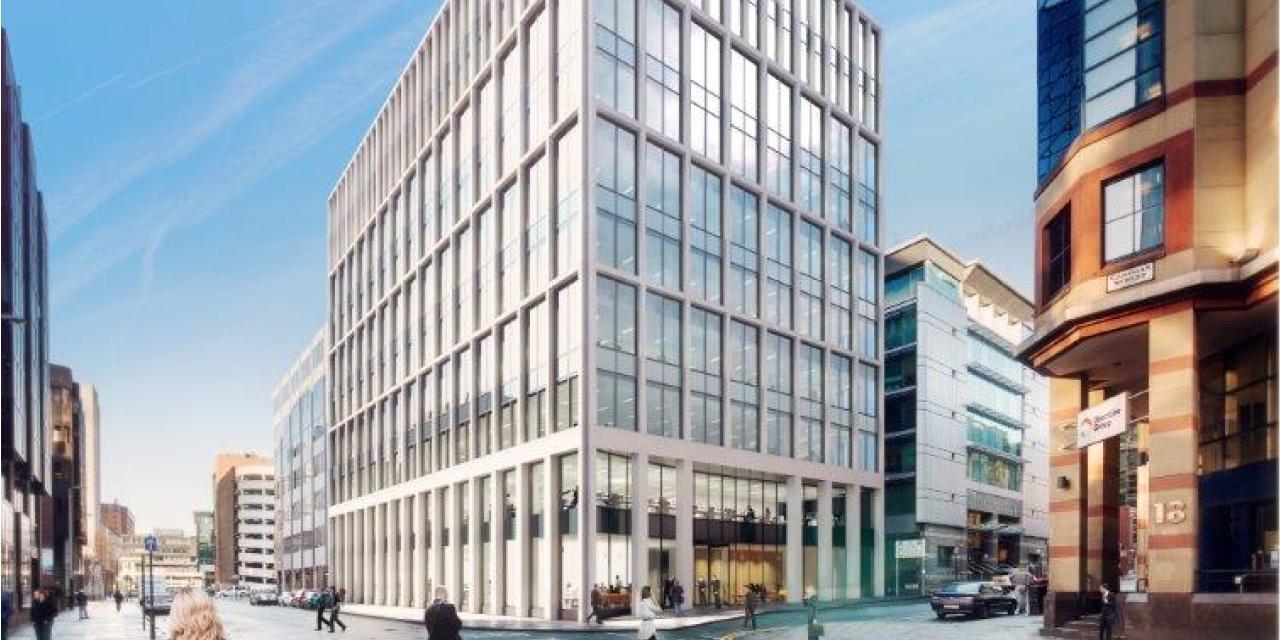 FORE Partnership has announced that its 'Cadworks' development in Glasgow City Centre, has been named Scotland's highest-scoring 'ActiveScore' building for its commitment to cycling and other forms of active travel.
Having been presented with the highest Platinum award, Cadworks achieved a score of 94 out of 100, ranking it as the country's top space for encouraging active travel.

ActiveScore certifies buildings that support and inspire active commuting, whether by foot, scooter, or bicycle. Assessing buildings on elements such as their cycle parking, lighting, bike and scooter hire schemes, and changing facilities, a Platinum award represents an exceptional commitment to excellence.

With its distinctive cycle-in-cycle-out ramp visible from reception, parking for 119 bicycles, and state-of-the-art changing facilities and stretching area, Cadworks – which is net zero carbon in operation – has every detail catered for in order to remove barriers to commuting in a more healthy manner. Developer FORE Partnership has invested more than £30 million to set a new standard in Scotland for buildings that reduce city centre traffic and air pollution.
As well as being designed to inspire active travel, 75% of suppliers during the build came from the local area. Things such as glass, steel, wood, and concrete are made from recycled materials and all electricity, tracked via smart meters, comes from renewable sources. FORE has been awarded 'B Corp' status for its commitment to building an inclusive and sustainable community.