Top 50 Startups to Watch in Glasgow
19th Dec 2022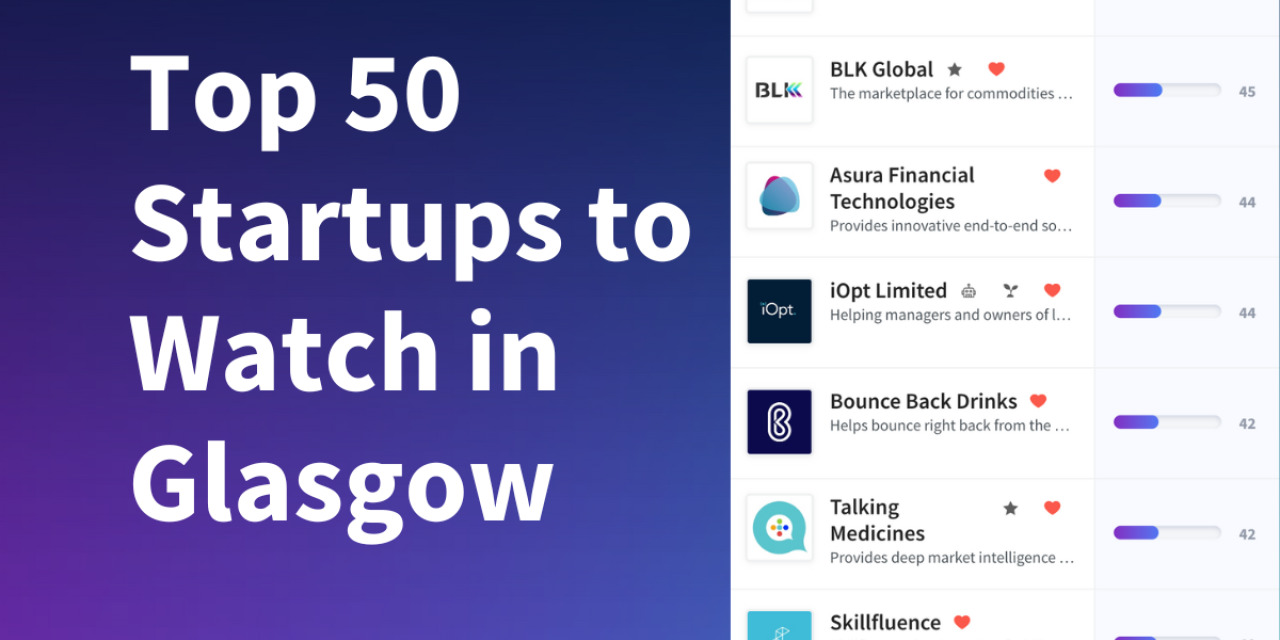 Glasgow's regional tech ecosystem is worth bragging about. Discover the top 50 start-ups to watch in Glasgow right now based on Dealroom Signal.
As opposed to thinking about this list as ranking the "best startups" in each industry, it can be viewed as the top startups to watch based on their fundraising timeline, growth indicators, founding team and a number of other factors.
As we gather more data, we'll update this list later in the future to reflect changes happening in these companies and where they stand.
Who made the Top 10?
1️⃣ Alba Orbital
2️⃣ BLK Global
3️⃣ Asura Financial Technologies
4️⃣ iOpt Limted
5️⃣ Bounce Back Drinks
6️⃣ Talking Medicines
7️⃣ Skillfluence
8️⃣ Hubb
9️⃣ Vector Photonics
🔟 Odro
Don't miss the latest up-and-coming Glasgow startups, access the full list here: http://ow.ly/QPRq50M2tik