Glasgow Launches Tech Database
5th Dec 2022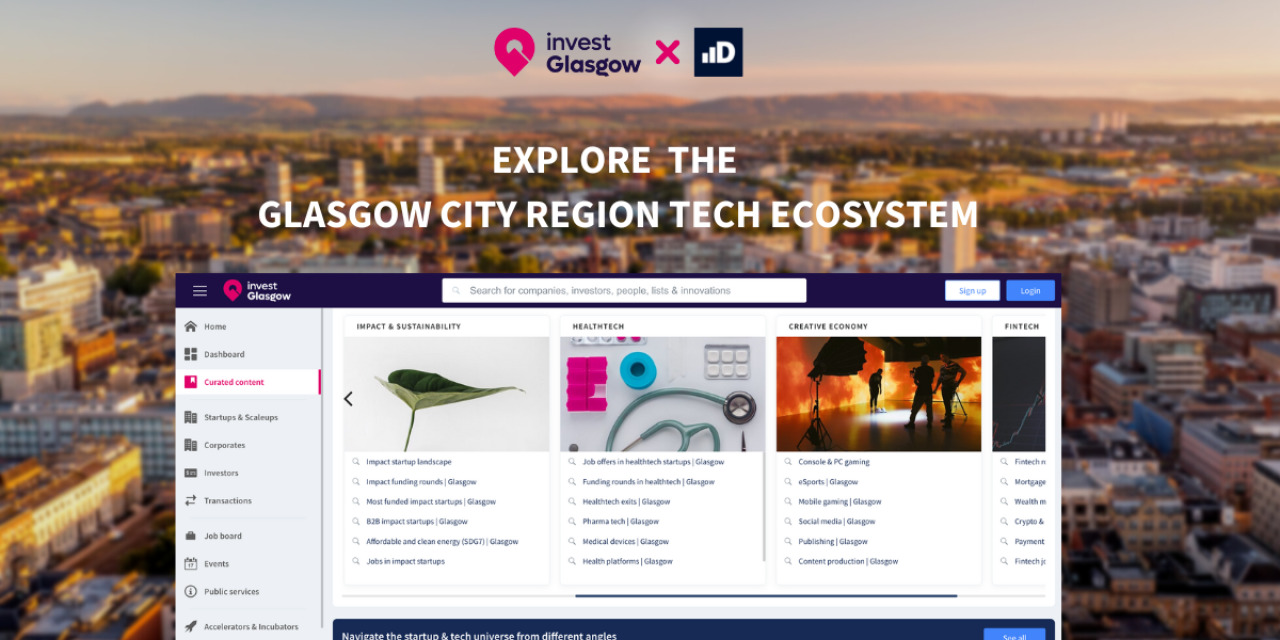 Glasgow launches tech database to showcase £2.6 billion regional tech ecosystem
Glasgow City Council and Invest Glasgow have worked with Dealroom.co to build and launch a comprehensive database of Glasgow's rapidly growing technology ecosystem.
Introducing the Glasgow Tech Ecosystem Platform: an open-access database that connects start-ups with investors and corporates. The platform also provides insight on the regional innovation economy and showcases the Glasgow City Region to the global tech ecosystem.
Specifically designed to support scaling tech communities, the platform uses reliable intelligence, overarching trends and headline figures as well as detailed data on start-ups, scale-ups, and corporates across the City Region.
The data is open access and collaborative. Any start-up, investor, or ecosystem stakeholder can add their company and organisation details and edit their profile.
The data covers 740+ technology-based start-ups as well as investors and accelerators, universities, co-working spaces, tech meetups and much more. This robust picture of Glasgow's tech community strengthens the resilience of the sector and allows our creative and innovative SMEs to scale and grow.
Snapshot on Glasgow
Some of Europe's emerging ecosystems have been amongst the fastest growing in 2022 – and this includes Glasgow. The total enterprise value in Glasgow City Region grew by 1.8x from 2021 to 2022, while the Greater London ecosystem only grew by 1.1x.
Home to over 742 start-ups and scaleups, Glasgow City Region punches above its weight for high-growth companies. Glasgow start-ups attracted a record £110m in funding in 2021.
Click and see for yourself: the Glasgow Tech Ecosystem Platform