EY to Open Neuro-Diverse Centre of Excellence in Glasgow
20th Oct 2022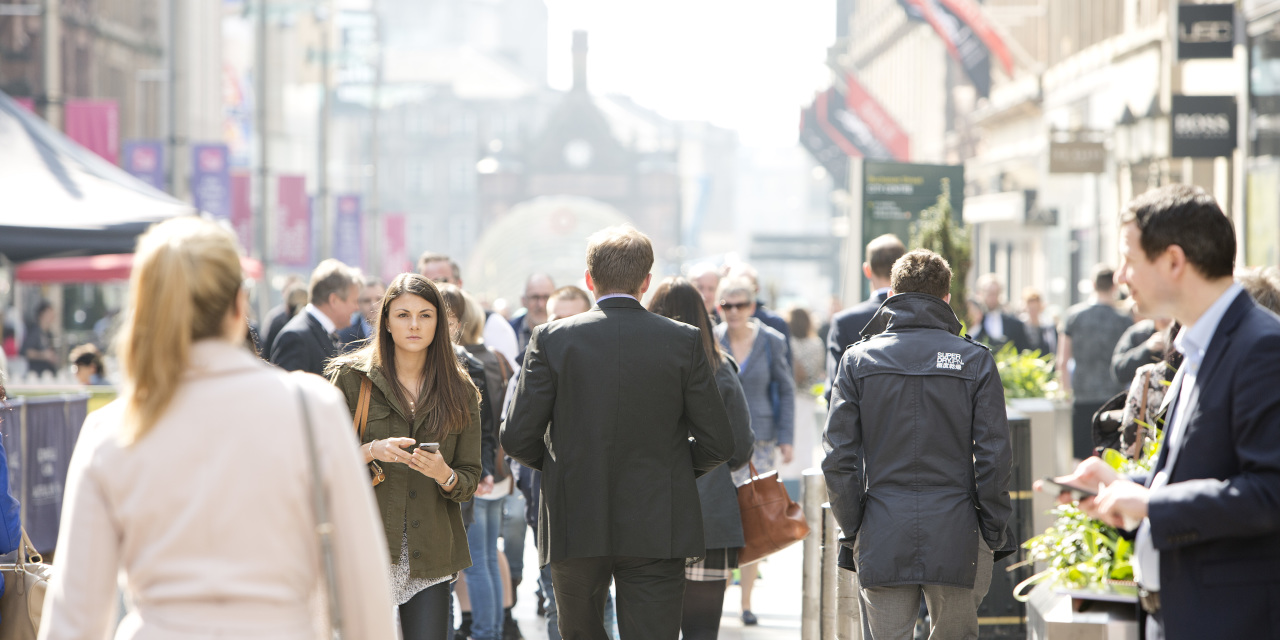 EY has announced its launch of a centre of excellence in Glasgow that will specifically hire neurodivergent individuals to fuel innovation in technology, bring a new dimension of creativity, and drive greater diversity, equity, and inclusion in the workplace.
The Neuro-Diverse Centre of Excellence (NCoE) is designed to create an extended supportive working environment for individuals with neuro-cognitive differences - such as autism, dyslexia, and ADHD - who may have experienced previous barriers to employment.
The NCoE will help those individuals to apply their strengths in innovation and meet clients' business needs in emerging technologies, including artificial intelligence, data analytics, and cyber.
The Glasgow NCoE will be the second one to open in the UK, following the success of EY's first site launched in Manchester earlier this year. Globally, EY already has over 15 NCoEs in at least seven countries, including the US, Canada, India, Poland, and Spain, with further expansion plans into Europe, South America, and Asia Pacific.
Recognising the value of thinking differently, EY already adapts its recruitment processes and working environment to support the talents of neurodivergent individuals. The NCoE goes a step further by accessing the largely untapped talents of people with neuro-cognitive differences and those that self-identify as requiring additional support.
Based in Glasgow, Tricia Nelson, EY's managing partner for people advisory services in the UK & Ireland, commented:
"I'm delighted that Glasgow has been selected to be part of this pioneering initiative that serves to boost inclusion in the workplace, while turbocharging innovation for our own business and our clients in Scotland.

"The location of each NCoE is selected on the availability of local tech talent, potential links with Universities, and the strength of the community around it, which I know will do all it can to support our NCoE's purpose, aims and people."
EY already has a strong neurodiversity community that actively helps to shape the workplace to be more inclusive, as well as working with other businesses and organisations.
Recruitment
The Glasgow NCoE will officially open in Spring next year with a founding team of eight technologists, which includes individuals with neuro-cognitive differences.
These professionals will join existing EY UK client teams of nearly 1000 professionals across Scotland, working in EY's People Advisory Services and Tech Consulting teams on intelligent automation, data analytics, application engineering and more. Applications will open this week (w/c 17th October 2022).
Ms Nelson added:
"In the US, EY conducted some research comparing the work generated by neurodivergent and neurotypical professionals. Quality, efficiency, and productivity were comparable, but the neurodivergent employees excelled at innovation. The diversity of thought and creativity they brought was a differentiator."
The hiring, training, and onboarding process has been further customised in the UK, following the example of EY's NCoE's in the US, which included: shifting from a behaviour-based interview process to a performance-based one; conducting hiring and training processes in small groups; and offering orientations to help candidates familiarise themselves with the workplace before starting their new roles.
As part of the recruitment process, one of the steps EY's UK NCoE has put in place is strength-based testing, in the form of a three to four-day work simulation that focuses on allowing candidates to showcase their talents and abilities more widely, rather than responding to specific competency-based questions. In addition, video, audio, infographic, and text options to receive information have been built into the recruitment process.
Alison Kay, EY's managing partner for client service in the UK & Ireland, and a critical sponsor of the initiative, said:
"Just 22% of autistic adults are in any kind of employment in the UK, according to the Office for National Statistics (ONS).

"Yet, neurodivergent individuals are typically highly proficient in some of the 'in-demand' skills of right now, and in the future. EY's UK Neuro-Diverse Centre of Excellence will help harness some of these skills, boosting innovation for our clients and our own business.

"Over the last few years, we have seen, more than ever, the importance of purpose in business and the role that employers can make in helping to drive social change.

"I hope our UK NCoE will encourage others to lead with purpose and challenge their own talent strategy, to help transform the employment prospects of neurodivergent individuals across the country."