Glasgow's Burrell Collection reopens after £68.25m redevelopment
30th Mar 2022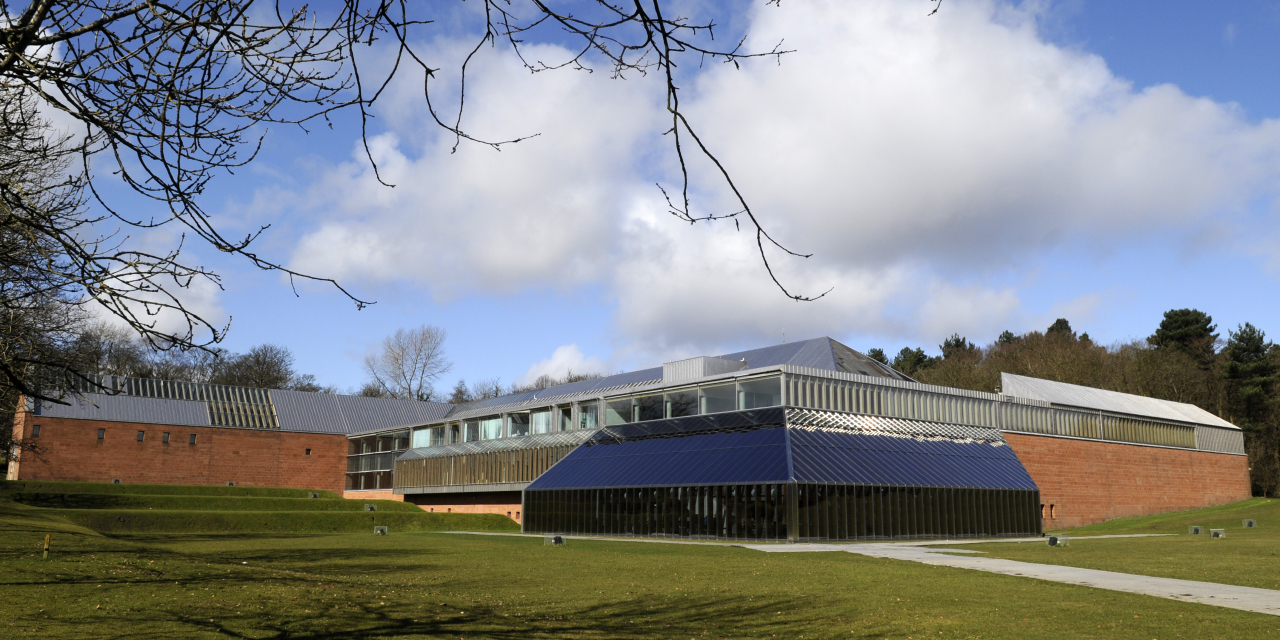 Glasgow's Burrell Collection has reopened after being closed for over five years while it underwent a multi-million pound refurbishment.
The £68.25 million refurbishment has transformed it into a modern, more environmentally friendly museum that will show more of the Collection to visitors and give access to over a third more of the building.
With an increased gallery space of 35%, the museum is now able to display important and unique objects from its Collection that have not been seen for decades, some of which have never been on permanent display.
A new central stairway will allow visitors access to the lower floor of The Burrell Collection for the first time, where they can watch items not on display being cared for. A new temporary exhibition space has also been created. Similarly, new galleries have been created on upper floors which will take visitors to spaces in the building they have never seen before.
Several improvements to the museum's exterior have greatly improved the building's environmental performance, including a new roof, glazing and cladding, and improvements to its power, heating and lighting systems that are more sustainable and efficient.
The changes made to the fabric of the building to make it more air tight and water tight, and new glazing make it far less susceptible to changes in heat, and the upgrades of plant and systems means the building is far more efficient, and able to take advantage of new technologies in the future to lessen its impact further. The building has achieved industry standard BREEAM rating of "Excellent" – a major achievement for a refurbishment.
Architects John McAslan + Partners, appointed in 2016, are the refurbishment project's architect and landscape designers.
Dr Bridget McConnell CBE, Chief Executive of Glasgow Life said: "The Burrell Collection is one of Glasgow's great cultural institutions, displaying one of the finest personal collections ever assembled. Visitors will again appreciate one of the world's great museums and enjoy the quality and beauty of the works left to Glasgow by Sir William and Constance, Lady Burrell in its spectacular home in Pollok Country Park. It is a museum for all, that will bring local people back time and again, while attracting visitors from across Scotland, the UK and from around the world to enjoy."
Professor Frances Fowle, Senior Trustee of Sir William Burrell's Trust said: "The redevelopment of The Burrell Collection has been an impressive undertaking that has delivered a spectacular home for this unique collection. The additional gallery space has vastly increased the areas for display, enabling visitors to see and appreciate much more of the Collection, reinterpreted through the most modern and sophisticated technology. Visitors can get to know Sir William and Constance, Lady Burrell, as well as the varied and fascinating objects that they acquired, and will make new discoveries each time they visit. The refurbishment has surpassed all our expectations, establishing The Burrell Collection as one of the country's most internationally significant, sustainable and inspiring museums that has something for everyone."
Sir Angus Grossart, Burrell Renaissance said: "Sir William Burrell's unique gift to the city of Glasgow is a permanent reminder of his world class achievement as a collector and his knowledge of the art he loved. The Collection stands strongly alongside a very few such individual collections. It is wonderful that it will be enjoyed again by millions of visitors for its immense quality, diversity and beauty. The Burrell Renaissance will lead to people around the world developing an even greater understanding of the importance of the Collection and of the potency of human imagination and initiative."
Eilish McGuinness, Chief Executive, The National Lottery Heritage Fund, said: "The refurbished Burrell Collection is really special. It has everything that National Lottery players can savour and enjoy. The beautiful Pollok Country Park setting, the history of this amazing collection, new displays reimagined in partnership with the local community, all housed in the sustainable design of this hugely significant listed building. The Burrell is well known in Glasgow, Scotland and the UK, but I can see that this is going to be the start of a major new chapter in the life of the museum. It is truly a beautiful landmark for the 21st Century."
Culture Minister Neil Gray said: "The re-opening of this nationally important museum is a reminder of how important culture is to all our lives. This ambitious refurbishment will ensure the building, with its greatly expanded exhibition space, will be more accessible to the public for years to come. Alongside the incredible pieces themselves, I was really impressed to see the new tactile, child friendly elements around the museum which has greatly enhanced the interaction and accessibility of the collection. The Scottish Government has contributed £5.75 million in funding to the project which includes £750,000 to support cost increases due to the pandemic."
Scottish Secretary Alister Jack said: "I was lucky enough to get a sneak preview of the new Burrell Collection last week and it's truly magnificent – a stunning space to house one of the most important personal art collections in the world. The people of Glasgow and visitors from further afield are in for a treat when it re-opens today. The UK Government is delighted to have played a part in breathing new life into this iconic museum so that it may be enjoyed for generations to come."